West Union Parks & Recreation - Baseball / Softball
in United States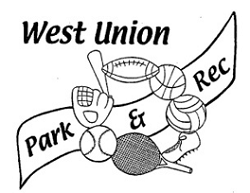 Baseball / Softball - First Child Registration
Select your grade/competition level on step 2

Online registration is closed for this category.




---

Baseball / Softball - Additional Children
Receive a discount of $5 for each additional child you register.
You will need the transaction number from your first child's registration.

Online registration is closed for this category.




---
| | | |
| --- | --- | --- |
| | | Deadlines |
Registration must be completed by March 16, 2018. A LATE FEE OF $10 WILL BE ASSESSED AFTER THAT DATE. NO REGISTRATIONS WILL BE ACCEPTED AFTER 4/3/18 UNLESS NEW TO THE COMMUNITY.
| | | |
| --- | --- | --- |
| | | Entry Fee |
Levels are determined by last grade completed. Please be aware that due to limited diamonds, some games and practices may be held in Hawkeye and Fayette.If you have more than one child participating in the same activity, there will be a $5.00 discount for each additional child. At a meeting in November, 2017, it was decided by majority vote to put the below grades together. Most of the towns have to do this to field teams in the upper age groups. This will help in scheduling as it will keep same age children playing the same age children. This was a league decision not a West Union decision. If we can field an all 7th grade boys/girls team, we will do that and let them know at the scheduling meeting. If you choose to bump your child up to the next playing level, it must be done in writing to the Parks and Recreation Board and the Board will review the requests.
| | | |
| --- | --- | --- |
| | | Changes |
We have eliminated preschool from the t-ball league and are now making t-ball more like regular baseball/softball. We will be teaching the games with strikes and outs.

Note: Requests will not be accepted for specific teams. Players will be randomly assigned to teams. Once players are assigned, they must stay on that team.

We will be teaching the games with strikes and outs. Since we didnít put sponsors names on the back of the shirts last year, you can use your same shirt.
| | | |
| --- | --- | --- |
| | | Questions? |
For event-related questions, please click on the Contact the Organizers button on the left-hand side of this page.
---
When this page loaded, the official time was 7:43:10 AM EDT.