2019 Territorial Sprint/Olympic Triathlon
in United States at 1412 Lake Rd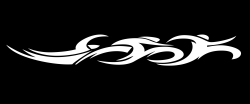 Individual Age Group Registration
USAT membership required. You will be required to provide a valid membership number or purchase a membership.


Online registration is closed for this category.




---

Athena Registration
To register for this category you must weigh a minimum of 165#'s.
Awards will be 39 & under and 40 & over
One award for each Age Group
Female only
USAT membership required. You will be required to provide a valid membership number or purchase a membership.


Online registration is closed for this category.




---

Clydesdale Registration
To register for the category you must weigh a minimum of 220#'s.
Awards will be 39 & under and 40 & over
One out of each Age Group
Male Only
USAT membership required. You will be required to provide a valid membership number or purchase a membership.


Online registration is closed for this category.




---

Aquabike Olympic Distance Only

Online registration is closed for this category.




---

Withdrawn

Online registration is closed for this category.




---
| | | |
| --- | --- | --- |
| | | USAT Sanctioned Event |
| | | |
| --- | --- | --- |
| | | Event Details and Schedule |
This race venue is a unique location outside of Guthrie, OK at Guthrie Lake. This lake is a great location for having a Triathlon. Being a no wake lake makes it off limits to jet skis and other water sports. A great place to train for the general Triathlon population in the area. The swim is a protected "cove" area without having to be out away from the shoreline. Very spectator friendly!
The bike course for both the Olympic/Sprint offers a great challenge for those who like to race on hills. There is only a small segment of flat road (maybe 300'). All major intersections will be manned/protected by the Guthrie Police Dept and the Deputies of the Logan County Sheriff's Office. The run course will provide a great challenge as well. Winding through the countryside in & out of two "very small" residential areas (virtually no traffic) there will be one major hill to climb at the two mile mark (twice for the Olympic). A very spectator friendly venue! Plenty of parking just off from the transition area with the finish line located for easy viewing of the finishing Athletes.

EVENT DETAILS AND SCHEDULE
Guthrie Lake Directions
From OKC: proceed to the first Guthrie Exit (Exit 153) which is passed the Seward Rd exit (DO NOT EXIT ON SEWARD RD). It will exit to the left. Go to the first stoplight and turn left. Follow the road until you get to W Lake Road (there is a church on the left as you make the turn). Follow W Lake Road to the race site parking area at Guthrie Lake.
Physical address: 1412 Lake Rd., Guthrie, Oklahoma 73044

Olympic & Sprint Distance start time 7:AM
Transition area will open @5:AM - Be sure you have your bike # on your bike before coming to the Transition area. There will be a brief Athlete meet in the Transition area @6:30am. It will close "PROMPTLY" @6:50AM for both race starts. You will have plenty of time to setup providing you get to the race site early enough to do so.

ONCE YOU HAVE YOUR BIKE IN THE TRANSITION AREA YOU WILL NOT BE ALLOWED TO TAKE IT BACK OUT.!!! After you finish your race - YOU WILL NOT BE ALLOWED INTO THE TRANSITION AREA UNTIL IT IS ANNOUNCED!!

PACKET PICKUP PLEASE TAKE NOTE
Days and times we be will be determined and I will send out an email with that information. It will be the week of the race.

TRANSITION AREA & GEAR CHECK

Transition area is for Athletes, ONLY!

THE TRANSITION AREA OPENS AT 5:A.M. AND WILL CLOSE AT 6:30 A.M. FOR A MANDATORY PRERACE MEETING. The Transition Area is for race entrants only! Bikes, helmets, and gear will be checked prior to entry into Transition. You will be given a bike number that matches your bib number. It must be attached to your bike where it is readable before you enter Transition. All athletes will be body-marked before entering Transition. If you ride your bike to the Transition area before the race or back to your vehicle after the race, your helmet must be on and fastened. Failure to do so will result in disqualification. There is also no glass or nudity allowed in Transition. You cannot take your bike out of Transition once it is racked. No one will be allowed in Transition area before or after the race until the Race Director announces that the Transition Area is open. It is our firm belief that every athlete has the right to unobstructed access to the Transition Area throughout his/her race. The Transition is set up in one lane with racks on both sides. Thus, everyone has to travel the exact same distance through Transition. Assigned Bike Racks.

ADDITIONAL TRANSITION AREA INFORMATION
Once you bring your bike into the Transition Area - you will "NOT" be allowed to take your bike back out of the area. If you have mechanical issues - have them fixed before entering the Transition Area. Pump up your tires before coming to the Transition Area. Space will be very limited which will limit your bike rack area only to those things that are "essential" to your race.

AID STATIONS
Sprint - There will one aid station in Transition and two on the Run. Only water will be served at both. Olympic will hit
these aid stations twice on the double loop. There will be one aid station on the bike course for the "Olympic Only" at
the second turnaround. Only water will be served. Sports drinks, other beverages and food will be available after the
race.

WETSUIT INFORMATION
This early in the season we are unable to validate whether this will be a wetsuit legal race. As at most Triathlon's the
water temp is taken an hour before the event start and decisions are made at that point. Most of the time during the midsummer months the surface temperature has a lot to do with lake temps and that is what keeps us from stating that this
will be a wetsuit legal race.
| | | |
| --- | --- | --- |
| | | Awards & Swag |
Standard USAT Age Group awards for triathlons will be given, including Overall 3 deep for both Olympic/Sprint, Masters, Grand Masters, Ultra Grandmasters. Clydesdale, Athena, Aquabike will be 39 & Under – 40 & Over "only".
| | | |
| --- | --- | --- |
| | | IPICO Timing & Race Results |
This will be a chip Timed Event. You will be given your chip race day morning. It will be removed after you cross the finish line. If you drop out of the race PLEASE be sure to return the chip to a "Chip" volunteer at the finish line. If not returned, you will incur a $50 replacement fee. Results will be posted at Online Race Results. Once results have been posted an email will be sent out with the link to the site.
| | | |
| --- | --- | --- |
| | | Refund Policy |
NO - REFUNDS - TRANSFERS - NONE
There are no refunds regardless of circumstance - There are absolutely no transfer options - Take note: once registered there will be no refunds issued for any reason - This would include any type of cancelation due to rain or "snow" since we live in Oklahoma!

REFUND POLICY
All registrations are non-refundable. There is no rain date for the event. In cases of inclement weather, natural disaster, acts of god, acts of war or other unforeseen extraordinary circumstances, race management reserves the right to cancel the event and/or modify the race course for safety concerns. Under such circumstances, there will be no refunds or transfer of entries. Each athlete must accept any such risk of their entry fee paid. All monies collected are used to develop and produce the event, including all race supplies, staffing and administration. We pledge to make every effort to produce a fair, safe and exciting event for all. Management reserves the right to reject or accept a race entry for any reason.
| | | |
| --- | --- | --- |
| | | Course Information |
| | | |
| --- | --- | --- |
| | | Questions? |
For event-related questions, please click on the Contact the Organizers button on the left-hand side of this page.
---
When this page loaded, the official time was 8:30:19 PM EDT.