Girlfriends Half Marathon
in United States at Northwest Personal Training, 1011 Broadway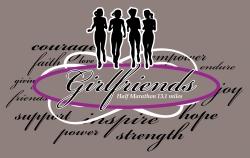 Half Marathon (Women Only)

Online registration is closed for this category.




---

Pink Brigade Guys

Online registration is closed for this category.




---

Kids Mini Marathon

Online registration is closed for this category.




---

2013 Transfer

Online registration is closed for this category.




---

2014 Deferral

Online registration is closed for this category.




---
| | | |
| --- | --- | --- |
| | | Location |
Northwest Personal Training
1011 Broadway
Vancouver WA 98660
ph: 360.574.7292
| | | |
| --- | --- | --- |
| | | Time |
9:00 AM sharp:
Please show up at 8:30 at the latest to get organized and ensure we start on time.
| | | |
| --- | --- | --- |
| | | Cost Includes |
A great price for a fun event, runner's shirt, necklace, Live Concert, food & so much more! Have Marathoners receive:
* Technical Runner's t-shirt
* Finisher's Gift
* Post-event food and drink
* Post-event festivities
* Sense of accomplishment - Priceless!

Kids Marathoners receive:
*Great running shirt
*Goody bag
*Medal
*Post-event fun
*Sense of Accomplishment - Priceless!
| | | |
| --- | --- | --- |
| | | Beneficiaries |
The Girlfriends Half Marathon benefits Susan G. Komen for the Cure
We have all either directly or indirectly been impacted by the effects of breast cancer. One hundred percent of the profits of the Girlfriends Half Marathon will go directly to the Oregon & SW Washington Affiliate of the Susan G. Komen for the Cure, the world's largest and most progressive grassroots network of breast cancer survivors and activists. The organizations' promise is to save lives and end breast cancer forever by empowering people, ensuring quality care for all and energizing science to find the cures. The Susan G. Komen for the Cure is dedicated to curing breast cancer at every stage - from the causes to the cures, to the pain and anxiety of every moment in between.
Visit their website here.

The Pink Brigade program benefits the Kearney Breast Center at PeaceHealth Southwest Medical Center:
Sometimes all you need is a mammogram. Sometimes a closer look is needed. And, sometimes breast cancer is discovered. For this reason, the Kearney Breast Center offers patients in the Vancouver, WA and the Portland, OR area more than breast imaging services. Together with radiologists, breast surgeons, oncologists, plastic surgeons and nurse navigators, we are able to support you whether your visit with us is for a routine mammogram or a fight with breast cancer. It was built almost entirely through community generosity, and is our region's only fully accredited breast center equipped with new 3D mammography technology and decorated with beautiful, inspiring works of art.
Visit their website here.

The Kids Mini Marathon benefits the Children's Center:
Thanks to the generous support of our donors, the Children's Center can commit to serving the mental health needs of the children and families of Clark County, Washington. It takes all of our available resources to enable our professional staff to work with youth and provide issue-specific treatment intervention. These staff members offer children and their families hope for the future.

Our clients walk into our clinic with any number of issues related to the following:

* Domestic violence
* Physical or sexual abuse
* Parenting
* School-related behavioral problems
* Adoption
* Chronic mental disorders (i.e. bipolar disorder, schizophrenia)

We offer an extensive outreach program through the Evergreen and Vancouver School Districts by providing on-site services to students and their parents.

It is often difficult to comprehend the scope of mental health issues within the community. However, the following illustrates the tremendous need for our services:

* The Children's Center served close to 1500 children and families between July 2005 and June 2006.
* 93% of families served live in poverty.
* 8% of the children served were treated for issues related to sexual abuse.
* 22% of the children served were victims of crime, including physical abuse and/or domestic violence.
Visit their website here.
| | | |
| --- | --- | --- |
| | | Course Information |
13.1 mile mostly flat and scenic course traveling along historic Officer's Row, Fort Vancouver, the Columbian Riverfront and more. This course is so pretty, the miles may even fly by! It's a great course for a Personal Best!

Click here for a course map.
| | | |
| --- | --- | --- |
| | | Packet Pick Up |
Pick-up your Race-day kit, Goodie Bag & Race Bib Number at:

Northwest Personal Training
1011 Broadway, Vancouver WA 98660:
ph: 360.574.7292

Friday October 11th, from 5:30 AM - 7:00 PM
Saturday October 12th, from 8:00 AM - 7:00 PM

Note:
You cannot pick up your registration kit on Race Day. It is too crazy to accommodate this so please arrange to pick up on either Friday or Saturday. A good girlfriend is considerate of these kinds of things. :)
| | | |
| --- | --- | --- |
| | | Awards |
Awards Ceremony at 11:45 AM.
Please stick around if you can for awards, door prizes and to see the last girlfriend finish and cheer her on.

Every woman is a winner in our eyes! But to reward those gals who are kick-butt athletes, here's what we've come up with:

* Trophies for Top Three Women Overall

* Prizes for Top (3) Women in the following Age Groups:
19 yrs & under, 20-24 yrs, 25-29 yrs, 30-34 yrs, 35-39 yrs, 40-44 yrs, 45-49 yrs, 50-54 yrs, 55-59 yrs, 60-64 yrs, 65-69 yrs, 70+ You get a winners' ribbon just for showing up!!

Note:
We will not be able to provide awards for walkers due to the inability to control adherence to walking only during the event.
| | | |
| --- | --- | --- |
| | | Questions? |
Shantina Fox
email: shantina@nwpersonaltraining.com
---
When this page loaded, the official time was 8:50:47 PM EDT.