Silverback Summit Club Membership
in United States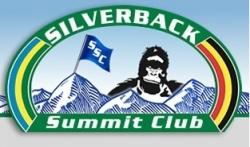 First Time Adult Gorilla
Comes with a gorilla suit – yours to keep!
Includes all member benefits plus one organized Silverback Summit Club climb*.


Online registration is closed for this category.




---

Returning Adult Gorilla
You already have a gorilla suit
Includes all member benefits plus one organized Silverback Summit Club climb*.


Online registration is closed for this category.




---

Silverback Summit Club Membership ONLY
You already have a gorilla suit.
Includes all member benefits. Does not include the yearly organized climb. This is a great option for those who are not located in Colorado, plan to do only self-guided hikes, or cannot participate in the scheduled climb.

Online registration is closed for this category.




---

Make a Donation
For non-members who would like to donate.

Online registration is closed for this category.




---
| | | |
| --- | --- | --- |
| | | For More Information |
www.silverbacksummitclub.com
| | | |
| --- | --- | --- |
| | | Fundraising Information |
Set up a fundraising page and collect pledges on behalf of our great charity!

Click here to become a fundraiser, and set up your homepage. Your fundraising dollars will support the Mountain Gorilla Conservation Fund.

Silverback Summit Club members can donate to a fundraiser on step 2 of the registration process. Simply select your team name from the "Fundraising Team Affiliation" drop-down list.

Non-members can join a fundraising team and make a donation by selecting "click here to contribute".

If you have already registered, and need to be linked with a fundraising team, please email service@getmeregistered.com.
| | | |
| --- | --- | --- |
| | | Member Benefits: |


Compression sack for carrying your gorilla suit.

Certificate of accomplishment for each climb completed within the year.

Custom dog tag to hang on your back pack for each climb completed within the year.



*There will be one organized Silverback Summit Club climb each year. This includes a climb lead by guides from Denver Mountain Guiding as well as lunch immediately following the hike. The organized climb will be in Colorado.
| | | |
| --- | --- | --- |
| | | Denver Mountain Guiding |
---
When this page loaded, the official time was 6:43:51 AM EDT.