Pleasant Valley Summer Volleyball Camp
in United States at Pleasant Valley High School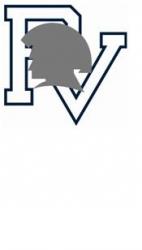 Elementary School Camp

Online registration is closed for this category.




---

Junior High School Camp

Online registration is closed for this category.




---

High School Camp

Online registration is closed for this category.




---
Online registration for this event is closed.
| | | |
| --- | --- | --- |
| | | Camp Details |
Elementary School Camp (Grades 4-6 for Fall 2012): June 11-14 from 1-3:30 pm
This is an introductory camp which will focus on the basic fundamentals and rules of volleyball. Skills stressed in this camp include: serving, passing, setting, and hitting. This camp will be held at the Junior High.

Junior High School Camp (Grades 7-8 for fall 2012): July 30-Aug 2 from 8:30-11am
This camp will reinforce the fundamentals of volleyball including the skills of serving, passing, setting, hitting, digging and blocking. The techniques emphasized will be those used with the high school program. Competitive drills and matches will also be included.

High School Camp (Grades 9-12 for fall 2012): July 30-Aug 2 from 1-4:00pm
This camp will also focus on volleyball fundamentals with stress on technique in passing, hitting, setting, serving, digging, and blocking. The first half of the sessions will include skill work along with competitive drills and play. The second half the camp will be divided into two groups and half will do lifting/plyometrics while the other does position training. Then the two groups will switch.

All proceeds go to Pleasant Valley Volleyball Program
| | | |
| --- | --- | --- |
| | | Camp Staff |
Each camp will be directed by the Head Coach of the Pleasant Valley Varsity program, Stacey Ruff. She has over 20 years of playing and coaching experience at the junior high, high school, club, and collegiate levels and has conducted volleyball camps in the Iowa and Illinois area for the past 15 years. Ruff will be starting her 5th year as the head coach at Pleasant Valley. Stacey Ruff is also an AVCA (American Volleyball Coaches Association) member.

Other members of the staff will include present PV Spartan assistant coach Mandy Lillibridge (2nd year), sophomore coach Cassidy Peterson (3rd year) and freshman coach Erin Ahnquist (5th year) along with current PV players for the Elementary and Junior High camps. Other local college players will assist as instructors and counselors as well.
| | | |
| --- | --- | --- |
| | | Philosophy |
Development of sound fundamental skills that will enable players to enjoy success in their volleyball careers.

A concentration on teaching the correct fundamental techniques of passing, serving, hitting, setting, blocking, and digging, as well as advanced techniques in accordance with skill level.

Each camper will vary in skill level. It is very important to us that each individual progresses through our camps at the proper levels. At each camp we will group players to provide challenges for every level of play.

It is also important to the camp staff that we get to know our campers and have as much fun as possible while working hard and assisting them to reach their goals.
| | | |
| --- | --- | --- |
| | | Check-in |
With the exception of the elementary camp, check-in at high school gymnasium 15 minutes before the start of camp on the first day.
| | | |
| --- | --- | --- |
| | | Questions? |
For more information, contact:
Stacey Ruff, Volleyball Coach PVHS
Phone: 563-650-4919
Email: ruffstacey@pleasval.k12.ia.us
---
When this page loaded, the official time was 5:13:19 AM EST.