"Leader of the Pack: Hunger Games" Run, Walk, Bike Event
in United States at Adams Nature Preserve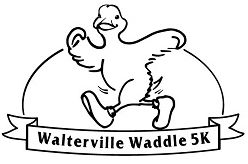 15K Run

Online registration is closed for this category.




---

5K Run

Online registration is closed for this category.




---

Cycle-Run

Online registration is closed for this category.




---

5K Walk

Online registration is closed for this category.




---

Bike Ride (various ride distances available)

Online registration is closed for this category.




---

1K Kids Fun Run/Bike

Online registration is closed for this category.




---

Family Entry (up to 4 people)

Online registration is closed for this category.




---

Donation To Food Bank of Siouxland
Not An Event Entry

Online registration is closed for this category.




---
| | | |
| --- | --- | --- |
| | | About the Event |
NOTE: Online registration ends at 11pm on Friday, 6/21/19. You may register at the event on Saturday, 6/22/19 at 8am. Race times will be staggered starting at 8:30am.

Tie up those laces or tune up that bike to JOIN US for our 9th Annual "Leader of the Pack: Hunger Games" run, walk, & bike event!

ACTIVITIES...
~ Two open road bike rides outside of the park thanks to Siouxland Cyclists!
~ In-park bike ride option
~ NEW "Cylce-Run" - do a 16.2 mile bike ride outside of the park at 8:30 and then a 5K run inside the park at 9:30
~ Timed 15K run
~ Timed 5K run
~ 5K walk
~ Fitness Challenges for all ages lead by CrossFit BEO
~ Prizes for top performers by age category for the 15K & 5K runs
~ Special drawing for the cyclists, the walkers, and the kids (by category)
~ "Pick-a-Prize" basket drawings (proceeds benefit the Food Bank of Siouxland)
~ Ice cream treats thanks to Blue Bunny! (sales benefit the Food Bank)
~ Popcorn from Koated Kernels!
~ Coffee deals/coupons from Stone Bru!
~ Kids 1K Fun Run/Bike is FREE thanks to our sponsors!
~ FREE t-shirt for all paid registration prior to June 12 cut-off
~ FREE gatorade thanks to Pepsi-Cola of Siouxland and FREE water thanks to Hy-Vee
~ FREE fruit thanks to Rosenthal Foods
~ FREE & FUN lawn games for the kids (& a playground!) to do while the parents are out on their run/walk/bike, or for the adults as they wait for other participants

REGISTRATION is ONLY $25 per person!! Register by June 12, 2019 and receive a FREE t-shirt!!
Thanks to our sponsors, scholarships are available for those needing financial assistance to participate. Simply call the Food Bank at 712-255-9741 for details.

Kids 1K Fun Run/Bike is FREE thanks to our sponsors, although we still need you to register!


REGISTRATION INCLUDES:
Leader of the Pack T-shirt (if registered by 6/12)
Free entrance in "Hunger Games" activities & CrossFit BEO Fitness Challenges
1 FREE "Pick-A-Prize" drawing ticket (if registered by 6/10)
Post-race food & beverage
Chances to win awards & prizes

PACKET PICK-UP:
Race-Day Pick-up starting at 8:00 am @ Adams Nature Preserve

Strollers and pets are welcome.

All proceeds from this event support the Food Bank of Siouxland. For more information visit: www.siouxlandfoodbank.org
| | | |
| --- | --- | --- |
| | | Race Day Schedule |
SCHEDULE:
8 a.m. - 9:30 a.m.: Packet Pick-Up begins and remains open until last race start time at 9:30 a.m.
8 a.m.-10:45 a.m.: Fitness Challenges; Demos; Raffles; Food Vendors; "Hunger" Games (i.e. lawn games)
8:25 a.m.: Opening Ceremony (walker times tba)
8:30 a.m.: Bike rides begin for outside of the park (choose 9.2, 16.2 or 29.2 miles)
8:40 a.m.: Bike ride (10K) inside the park begins
8:45 a.m.: 15K timed run
9:00 a.m.: Kids 1K fun run/bike
9:30 a.m.: 5K timed run
10:30am: Awards Ceremony, Sponsor Recognition, "Pick-a-Prize" Drawing Winners

MEDIA SPONSOR: KCAU 9
| | | |
| --- | --- | --- |
| | | Kids Welcomed! |
Are you torn between registering your younger child for the 1K Kids Fun Run/Bike or registering yourself for one of the activities?

You can do BOTH!

After you have completed your online registration, simply email jennifer@siouxlandfoodbank.org and let us know that your 1K Kids Fun Run/Bike participant will be participating in our kid-friendly "Hunger Games" (lawn games) while you participate in the Run/Walk/Bike.

If your child is not old enough to participate in the 1K, then please place them in a stroller or your bike's child seat and take him/her on the journey with you!
| | | |
| --- | --- | --- |
| | | Help Fight Hunger in Siouxland! |
Proceeds from this event help to fight hunger in Siouxland by supporting food insecure children, families, seniors, and needy individuals.

There are many in Siouxland who carry a painful secret every day: Hunger.

According to Feeding America, the nationwide network of food banks, there are 25,670 food insecure individuals, including 11,030 food insecure children, living in the Food Bank of Siouxland's 11 county service area. The Food Bank of Siouxland's mission is to lead the fight against hunger for each and every one of those people living in fear of where their next meal will come from. This population includes working poor families with children; seniors just scraping by on a tiny, fixed Social Security income; families who once enjoyed prosperity through our area industries but who now have lost those opportunities, maybe forever. We do not discriminate against, nor do we judge those who are looking for assistance, but instead we offer hope and a hand up to help those struggling and in need.

By supporting Leader of the Pack, you are helping to provide hope to these families, children, and individuals. With your help, we can continue to fight hunger in our communities and offer a glimmer of hope to those in need.

Contact Development Director Jennifer Hart at 712-255-9741 or jennifer@siouxlandfoodbank.org for more information.
| | | |
| --- | --- | --- |
| | | Questions |
For event related questions please click on the Contact the Organizers button on the left-hand side of this page.
---
When this page loaded, the official time was 10:14:44 AM EDT.