Run for Recovery Sponsorship Options
in United States at TW Richardson Park on Campion Trail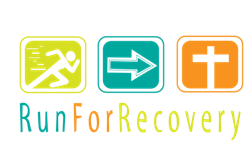 Title Sponsor
(Your name here) Run for Recovery

Online registration is closed for this category.




---

Gold Level Sponsorship
$50 Savings

Online registration is closed for this category.




---

Silver Level Sponsorship

Online registration is closed for this category.




---

Bronze Level Sponsorship

Online registration is closed for this category.




---

Non-Profit 501(c)3 Vendor Booth

Online registration is closed for this category.




---

Runner Goodie Bag Insert

Online registration is closed for this category.




---

Vendor Booth

Online registration is closed for this category.




---
| | | |
| --- | --- | --- |
| | | Sponsorship & Need |
Dear Community Supporter,

"People do not care what you know until they know you care." All of us have been touched in some form by addiction. Some have been hurt, are hurting, and in their pain are hurting others because of not dealing with the hang-ups and habits that occur, leading to a vicious cycle. With your help, 2nd Chance seeks to help with counseling and meeting physical needs until the individual decides to get professional help, taking interested parties to Homeward Bound Treatment Facility.
Our organization filled over 1000 bags of clothing and personal hygiene items in 2016
The expenses 2nd Chance Ministries incurred in 2016 for personal needs bags alone topped $3,000!
As a non-profit 501(c)3 organization, 2nd Chance Ministries functions solely through donations, fundraisers and volunteer programs. Without the support of many generous individuals and organizations, we would not be able to make a difference to precious lives each year.

To help raise funds for our mission, 2nd Chance Ministry scheduled to hold the 11th Annual Run for Recovery on Saturday, Sept. 16, 2017 at Richardson Park on Campion Trails, between Irving and Farmers Branch. This fundraiser is vital to help our organization continue to reach out to homeless and addicts and their families in need throughout the DFW Metroplex. Proceeds go to Homeward Bound (www.homewardboundinc.org).

Please refer to the enclosed Sponsorship Levels and Commitment Form for details on how you can participate. Your sponsorship is a 501(c)3 tax-deductible donation.

For questions about the event or sponsorship opportunities, please call me directly at 972-977-3242 or email me at btrthanB4@gmail.com.

Thank you for your consideration.

Edna Turner,
Race Director
| | | |
| --- | --- | --- |
| | | Sponosrs |
| | | |
| --- | --- | --- |
| | | Important Vendor Information |
Sponsorship benefits vary by level. All sponsors will have exposure to an anticipated crowd of 250 participants and volunteers. Sponsorship amount may be achieved through a monetary donation or through the donation of goods, services and other race related items.

Key Dates / Deadlines:
6/1/17: If sponsorship level includes a logo on the flyers, please provide logo no later than May 31st

7/14/17: If your sponsorship level includes a logo on the shirts, please provide logo no later than July 13th

9/1/17: If your sponsorship level includes a sample/coupon in our participant goodie bags, please provide the item(s)
no later than September 1st (250 of each item needed)

9/8/17: If your Sponsorship level includes a booth, please confirm no later than Sept. 8th if you will be participating in the Vendor Booth Fair. Unless pre-approved, sponsors must provide their own canopy, tables and chairs for their booth. Signage is allowed at your booth.

Important details:
All sponsors and vendors are responsible for providing their own canopy, tables and chairs for their booths on day of event unless preapproved by the race director.
All contributions and logos must be received by dates noted for inclusion in marketing materials
| | | |
| --- | --- | --- |
| | | Questions |
For event related questions please click on the "Contact the Organizers" button on the left-hand side of this page.
---
When this page loaded, the official time was 10:53:34 PM EDT.