4th Annual Post Partum Depression Walk & Fun Day In The Park
in United States at Stuebner Airline Park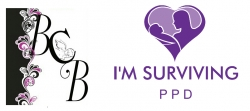 INSPIRE "YOU" PROJECT -- 1 Person
Register Today!!!

Online registration is closed for this category.




---

Contribute to a Fundraising Team
Contributions are separate from race registration.

Online registration is closed for this category.




---

INSPIRE "YOU" PROJECT -- Family & Group Registration
Register from 2 to 30 people in one transaction.

Online registration is closed for this category.




---

Volunteer
Enter from 1 up to 10 volunteers.

Online registration is closed for this category.




---
| | | |
| --- | --- | --- |
| | | General Race Information |
What day is the Race?
Race Day is Sunday, May 28th 2017 - rain or shine.

Where is the Race located?
Stuebner Airline Park
9201 Veterans Memorial Dr
Houston, Tx 77088

The Race Route is predominantly located on the Park grounds The Inspire Project Fun Day Celebration and Sponsor Expo area will take place in the Park.

How long is each event?
Family Walk and Kids K - 1/2 mile
Fitness Fun Events

What is the Race Day schedule?
12:00pm - Events Begin
12:30pm - Opening Ceremonies & Balloon Release
2:00pm - Family Walk and Kids K - 1/2 mile
4:15pm - Angel and Walker's Award Ceremony
5:00pm - Inspire "You" Project Fun Day Celebration by Babycakes & Brunch

Is there parking available?
Parking is available all around and through the park in the surrounding area

What is the Race Route?
The 2017 Walk route is predominantly uses both the inner and outer sides of the park

Can I push a stroller during the Race?
Yes, strollers are encouraged to participate in the Kids K/Family Walk event.

Can I bring my dog to run with me?
No, for the safety of all participants, our insurance company requests that pets not be allowed on the course.

Can I use in-line skates or skateboard?
No, in-line skates and skateboards are not permitted in this event.

What portion of my ENTRY FEE is tax deductible?
None. The IRS does not allow deductions when you receive items of value for the entry fee. DONATIONS and PLEDGES are tax deductible.

Can I include a pledge with my registration money?
If you would like to register and make a pledge to a participant you must specify the amount of the donation, and which event you're registering for. Pledge money must be kept separate from registration fees because it is processed separately.
| | | |
| --- | --- | --- |
| | | Team Information |
How do I form a team?
Online is the easiest way to form a team! To form a team, one person from your organization or group needs to set up the team at www.bcbtx..org and register as the team captain.

How to Form a Team
1. Go to the Babycakes & Brunch website at www.bcbtx.org
2. Click on the Inspire "You" Project on the top navigation header
3. On the Walk welcome page, click on "Form a Team" on the right hand side of the screen
4. In the second gray box, please enter your Team Name, select a Team Division and enter a Fundraising Goal (optional)
4. Follow the registration process
5. Print and review the 2017 Team Captain Packet
6. Recruit and email potential team members with the team name and the following process to join the team! It will be easy for the Team Captain to communicate with the team using the website. Go to My Race Login on the left to create your communications and email blasts!

How to Join a Team
1. Go to the Babycakes & Brunch website at www.bcbtx.org
2. Click on Inspire "You" Project on the top navigation header
3. On the Walk welcome page, click on "Join a Team" on the right hand side of the screen
4. Enter and search for the name of the team you would like to join
5. Under Search Results, find the team you would like to join
6. Click on "Join" to the right of the team name (in pink)
4. Follow the registration process
5. Start fundraising!

Start Recruiting Team Members and Encouraging Fundraising
Let other team members know the name of the team. They can then register online by selecting "Join an Existing Team" button online. They will then be asked to search for and select a team name and will then follow the same registration process.

How does my company/organization pay for all team members?
Some teams like to pay the fee for all team members.

If you would like to do this, you may: Call the office and prepay with either a credit card or mailed check. Once we have your payment processed, we will create a code for you to give out to team members. With the discount code, team members can register online as part of your team but bypass the payment section with the code.

Is there a place for my team to meet on Walk Day?
There will be a Teams Meeting Area in the expo area. Here you will have the opportunity to get your team picture taken! If you choose another area, we suggest meeting 1 - 2 blocks away at a time that you designate. Please communicate the time and place to all of your team members.
| | | |
| --- | --- | --- |
| | | Pledge Program |
Go the Extra Mile and fundraise!
If every participant collects at least $100, $3 million would be raised. What an amazing challenge!

Help raise these additional funds to help bring awareness by collecting tax deductible donations from family, friends and colleagues to sponsor you in the Walk. Earn great prizes based on your total pledges collected, both online (credit card) and offline (cash and checks).
| | | |
| --- | --- | --- |
| | | Race Day Photos |
Is there an opportunity to have our pictures taken at the Walk?

Yes, there will be three options for photos:
. Adult and Child photos - in the expo
. Running/walking photos - on Race route

How can I purchase these pictures?
Communication will be sent out on how to purchase these after Walk day.
| | | |
| --- | --- | --- |
| | | Online Transactions - Is my information secure? |
We have made every effort to protect your information. They use industry-standard SSL encryption techniques to make sure your credit card information, passwords and personal information travel securely over the Internet. They have also installed an encryption engine on our database server so your data is securely stored.

How is my credit card information handled?
Credit card information is not stored in our database. During the donation process, we send your credit card information to an online processing terminal using a secure connection. The information passed back is an approval or denial for the credit card donation.
---
When this page loaded, the official time was 9:50:29 AM EDT.