USATF X-Country Championships Community 4K Race
in United States at River's Edge Golf Course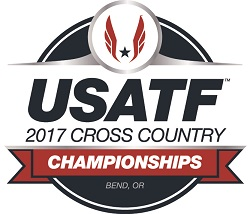 Community 4K
Registration includes shirt

Online registration is closed for this category.




---

Brewer's Cup Relay, Presented by Deschutes Brewery - Two-Member Team
Shirt not included in registration

Online registration is closed for this category.




---

Brewer's Cup Relay, Presented by Deschutes Brewery - Four-Member Team
Shirt not included in registration

Online registration is closed for this category.




---
| | | |
| --- | --- | --- |
| | | Details |
Description of 4K Community Race:
If you are inspired to experience the same course as the elite XC runners in the nation prior to watching them race we have just the event for you. The community 4K will start at 9 am on February 4th, 2017 and will consist of 2 laps on the championship course. When you finish stick around to cheer on other runners or form a team to compete in the Brewer's Cup Relay.

Description of Beer Relay:
Ready to grab your friends and win your weight in beer, all while raising money for your favorite charity? GREAT! The format of the Brewer's 4K Relay is simple…run 1K, drink a Pacific Wonderland Lager from Deschutes Brewery, and then tag your fastest drinking buddy to repeat the process. Compete as a team of 4 with each participant running 1K total distance, or truly challenge yourself by signing up for a 2-person relay, where each participant will repeat the process twice!

What's On The Line?
First Place: Win your teams weight in beer (Deschutes Brewery Pacific Wonderland Lager)
Second Place: Deschutes Brewery Public House Gift Certificates
Third Place: Deschutes Brewery Swag

If your team places first in the Brewer's Cup division, you'll be able to donate 100% of the proceeds to a charity of your choice! Your name as well as the brewery your work for will also forever be engraved on our Brewer's Cup trophy, to be held at your brewery until the following year.

The Fine Print:
All participants must be 21, and ID will be checked at the start of the race so don't forget your ID with you on raceday!

All teams and divisions will start the race at the same time.

Judges will be present to ensure that all participants drink in the designated drinking zone and do not allow a teammate to start the next leg of the relay until all liquid is consumed from the 16 oz. cup.

Stick around for the National XC Championship, which starts directly after the Brewer's Relay!
| | | |
| --- | --- | --- |
| | | Event Schedule... |
Saturday, February 4, 2017

9:00 AM: Community 4K
3:10 PM: 4K Brewer's Cup Relay, presented by Deschutes Brewery
| | | |
| --- | --- | --- |
| | | Questions? |
For event-related questions, please click on the *Contact the Organizers* button on the left-hand side of this page or visit www.xcnats.com.
| | | |
| --- | --- | --- |
| | | USATF 2017 Cross Country National Championship Video |
---
When this page loaded, the official time was 6:01:16 PM EDT.