NIFS Fall Half and Full Marathon Training Program
in United States at NIFS, 250 University Blvd Downtown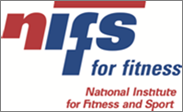 Full Marathon

Online registration is closed for this category.




---

Half Marathon

Online registration is closed for this category.




---
| | | |
| --- | --- | --- |
| | | Location and Time |
NIFS Fall Half and Full Marathon Training Program prepares you for the Monumental Half* or Full Marathon** on November 5th by providing you with a 16 week training program and weekly long runs with a training coach.

Dates:July 20th - November 2nd

Days and Times:
Wednesdays at 6:00p.
(Full Marathon distance runs will meet Saturdays for distances over 12 miles on Saturdays)

Location: Training will take place at NIFS

*To participate in the Monumental Half Marathon you must be able to hold a 15 minute per mile pace for the race. Participants must be able to walk 2 consecutive miles at 15 minute mile pace to participate in the half marathon program. Participants are not automatically entered into the Monumental Marathon. Register at www.monumentalmarathon.com

**To participate in the Monumental Marathon you must be able to hold a 15 minute per mile pace for the race. Participants must be able to walk 6 consecutive miles at 15 minute mile pace to participate in the full marathon program. Participants are not automatically entered into the Monumental Marathon. Register at www.monumentalmarathon.com
| | | |
| --- | --- | --- |
| | | Fees |
Full Marathon:
NIFS Members $65 Non-Members $80 (before May 31st)
NIFS Members: $75 Non-Members: $90 (after May 31st)

Half Marathon:
NIFS Members $55 Non-Members $65 (before May 31st)
NIFS Members $60 Non-Members $70 (after May 31st)
| | | |
| --- | --- | --- |
| | | Things to Remember |
All payments to NIFS are non-refundable.
| | | |
| --- | --- | --- |
| | | Program Components |
Weekly long runs as a training group with coaching throughout the course

Coaching on site each week of training and available throughout the program to guide your training and help you determine your training pace

Educational training clinic on the first night of training

16-week training program developed by endurance specialists with three different experience levels to follow

Guidance on nutritional information to fuel your marathon

Program T-Shirt

Beverage and snack following the weekly training session

Access to the NIFS race tent following the Monumental Marathon with post-race
| | | |
| --- | --- | --- |
| | | About NIFS |
The National Institute for Fitness and Sport (NIFS) is a not-for-profit organization governed by a board of trustees. NIFS was established in 1985 and opened its doors with the help of grants from the Lilly Endowment, Inc., the State of Indiana and the City of Indianapolis. November 1, 1988 marked the dedication of the 117,000 square-foot facility and the opening of the Fitness Center, which serves more than 4,000 members.

Our Mission
The National Institute for Fitness and Sport is committed to enhancing human health, physical fitness and athletic performance through research, education and service. NIFS strives to accomplish our mission by encouraging the adoption of healthy behaviors which improve the quality of life for people of all ages and abilities.
| | | |
| --- | --- | --- |
| | | Coach Information |
Running Coach:
Amanda Bireline, BS, NASM-CPT
Fitness Center Manager

Graduated from Houghton College with a Bachelor's Degree in Exercise Science and is a Certified Personal Trainer with the National Academy of Sports Medicine. Amanda's background stems from being a competitive athlete and coach in both soccer and running.

"At NIFS we strive to provide something for everyone of all levels and it is our desire to help each person achieve their fitness goals."
-Amanda
| | | |
| --- | --- | --- |
| | | Questions |
For event related questions please click on the "Contact the Organizers" button on the left-hand side of this page.
---
When this page loaded, the official time was 9:27:18 PM EDT.