Raccoon Mountain Marathon, Half Marathon and Relay
in United States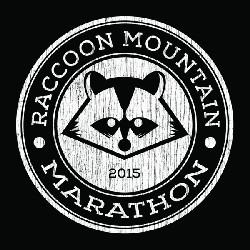 Half Marathon

Online registration is closed for this category.




---

Marathon

Online registration is closed for this category.




---

Half Marathon Relay

Online registration is closed for this category.




---
| | | |
| --- | --- | --- |
| | | About the Event |
The Raccoon Mountain Marathon, Half Marathon and Relay will be held Saturday, March 21, 2015. This is not only the first race in the Run Chattanooga 2015 Race Series, but also the first race in the Run Chattanooga Triple Crown!

When we got together to plan a fantastic new marathon-distance event, we couldn't decide which we like running better - trails or roads. Rather than make a pros and cons list and disappoint half the people that run with us, we decided on a race that combines the best of both worlds, in one of our running group's most favorite places to run. Part trail, part road, ALL fun!

Choose from the marathon distance (26.2 miles), half marathon (13.1 miles) or, for those of you who play nicely with others, the relay option for either distance. Relay teams may have 2-4 runners for the full marathon or 2 runners for the half marathon.

If you've never been part of a Run Chattanooga event, you should know that we're a little unconventional. This race is no different. It won't be like any other race you've run before. This course is not flat and it's not fast. We don't send text messages with your mile splits to your family in Topeka, we don't sell 4×6 photos of you crossing the finish line for $50 each. There will be no pacers, no rock bands, no big crowds. There will be more spectators with four legs than with two. The shirt will be something you will actually want to wear and will be devoid of a back full of tiny sponsor logos.

The Raccoon Mountain Marathon, Half Marathon, and Relay isn't about flash and sparkle. It's about running in a beautiful location on a challenging course with fun people. It's about having a great time with old friends and making new friends. It's about experiencing some of the best running that Chattanooga has to offer - on both trails AND roads. It's about pushing yourself to do something a little harder or a little different. It's about setting a goal and accomplishing it. It's about having a memorable experience.

The aid stations are stocked with everything you need and everything you never knew you wanted. The volunteers will be cheering for you and doing everything they can to help you finish with a smile on your face. We don't just want you to get across the finish line, we want you to have a blast on your way there. We hear there will be some celebrities waiting to take pictures with you at the end.

There is an 8 hour cut off which makes this race WALKER FRIENDLY. Prizes for the first finishers and the last. Celebrate your accomplishment with a medal, a coonskin cap, and whatever else we happen to have laying around at the finish line. Special gift for runners completing their first individual full or half marathon!

Registration opens for locals on October 20, 2014. Early bird registration happens for one week. For locals, early bird registration is available at ALL Run Chattanooga group runs and workouts through October 25, 2014. You can ONLY register super early in person with a paper form that we will have available at our group runs and workouts.

Registering in person with cash can be done at any group run or workout, and helps you avoid those pesky online registration fees. Early bird registration for everyone else will open up on Thursday, October 23, 2014. The link will be posted on this page and on the Raccoon Mountain Marathon Facebook page. Early bird registration lasts through Saturday, October 25, 2014 at 11:59pm.

THERE IS A CAP ON THE NUMBER OF RUNNERS ALLOWED IN THIS RACE! We have set our own cap in order to ensure the amazing experience you've come to expect from Run Chattanooga events. Register early for the best pricing and to guarantee that you'll get in!
| | | |
| --- | --- | --- |
| | | Questions? |
---
When this page loaded, the official time was 9:04:13 PM EST.