Designed to grow your event
Increase participation and reduce your time managing online event registration forms.
Send

Send your event details and materials to our experienced service team.

Let us know if you would like:

Group/Family registration
Donations
Fundraising
Virtual Run / Sleep-In
Merchandise

more

+

Build

Our team will build your secure online registration form from start to finish.

Every form we build includes:

Mobile / Responsive
Branded Options
Email Capabilities
Data Collection/Reports
Social Network Integration

more

+

Live

We'll send the live event registration link as soon as your form is ready.

Manage your registration form:

24/7 Administrative Access
Real-time Payment Details
Event QR Code
Registration Button
Full Service & Support

more

+
We think YOUR online form should be about YOUR event!
No Banner
Advertisements

No Special Offers

No Third-Party
Blogs

No Third-Party
Solicitations

No Pop-Up
Ads

No Distractions
Integrate Donations, Fundraising, and Virtual Run

Easily integrate fundraising and donation options to support your event's charity or cause. A Virtual Run or Sleep-In registration option can also boost your event fundraising goals.

Event Shirts, Swag Packages, and Merchandise Sales

From standard Ts to performance tech shirts and jerseys, the event SWAG and merchandising options that can be included during online registration are only limited by your imagination.

Free Volunteer Registration Platform for GMR Clients

We understand that volunteers are the unsung heroes behind every event. In turn, we offer a FREE volunteer registration platform to support our clients. From simple to robust, our team can create your online volunteer registration form.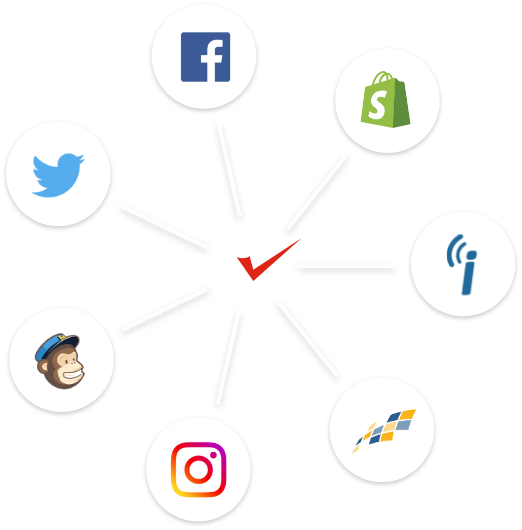 The Get Me Registered platform is socially exceptional. We bring full integration of the the leading social media networks of Facebook, Twitter and Instagram. Email communication clients, such as MailChimp, Constant Contact, iContact, and Delivra, can be connected seamlessly to your event registration form to increase your event-wide communications capabilities.
Optional Shopify and Road iD integration can also be a part to your online event registration form experience.