Hoosiers Outrun Cancer Fundraiser - * 2019 HOC Fundraising Campaign
Saturday, September 28, 2019
in Bloomington, IN at IU Memorial Stadium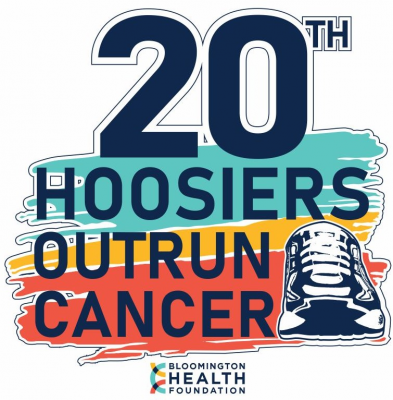 Welcome to the 2019 Hoosiers Outrun Cancer Fundraising campaign homepage! We are very excited because 2019 marks the 20th year for this annual 5K fundraiser. Since the first year back in 1999 we have raised nearly $4 Million dollars for our friends and neighbors who have faced the challages of battling Cancer. Join us won't you as we work harder than ever to make this our best year yet!
* 2019 HOC Fundraising Campaign Members
Additional Donations - Contribute to the HOC 2019 Fundraiser
Sub-groups
* 2019 HOC Fundraising Campaign has raised $115,225.98.



If you are the owner of this homepage, please login to make changes. Use the username and password you created or used when you registered for the event associated with this homepage.
---
When this page loaded, the official time was 10:43:19 AM EDT.