Hoosiers Outrun Cancer Fundraiser - Laura Jean
Tuesday, December 31, 2019
in Bloomington, IN at IU Memorial Stadium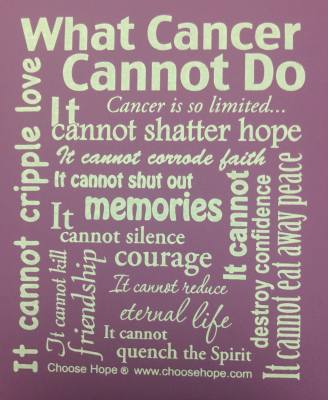 I am participating in Hoosiers Out Run Cancer as a cancer patient for the very first time. My hope is that I can help other women learn about ovarian cancer. Ovarian cancer is often called "the silent killer" because women are either diagnosed as a result of another issue (as in my case), or not diagnosed until they are exhibiting symptoms in later stages of the disease. There is currently no recommendation for ovarian cancer screenings for women! I encourage every female to talk with your gynecologist about your options for testing!
Laura Jean Members
Kathy Sandefur - Contribute to the HOC 2019 Fundraiser
Chris Robinson - Contribute to the HOC 2019 Fundraiser
Laura Jean has raised $100.00.
Laura Jean is a sub-group of IUB School of Education.


If you are the owner of this homepage, please login to make changes. Use the username and password you created or used when you registered for the event associated with this homepage.
---
When this page loaded, the official time was 11:06:07 PM EDT.