Denver Rocks Run 5K/10K
in United States at City Park, Denver, CO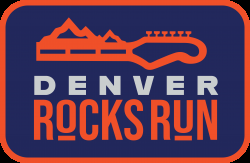 5K

Online registration is closed for this category.




---

10K

Online registration is closed for this category.




---

Virtual 10K

Online registration is closed for this category.




---

Virtual 5K

Online registration is closed for this category.




---

Email Marketing List
Not an event entry

Online registration is closed for this category.




---

Withdrawn

Online registration is closed for this category.




---
| | | |
| --- | --- | --- |
| | | Post Party Tickets |
Grab your exclusive discounted post-party tickets for the Colorado Rockies Game now!
CLICK HERE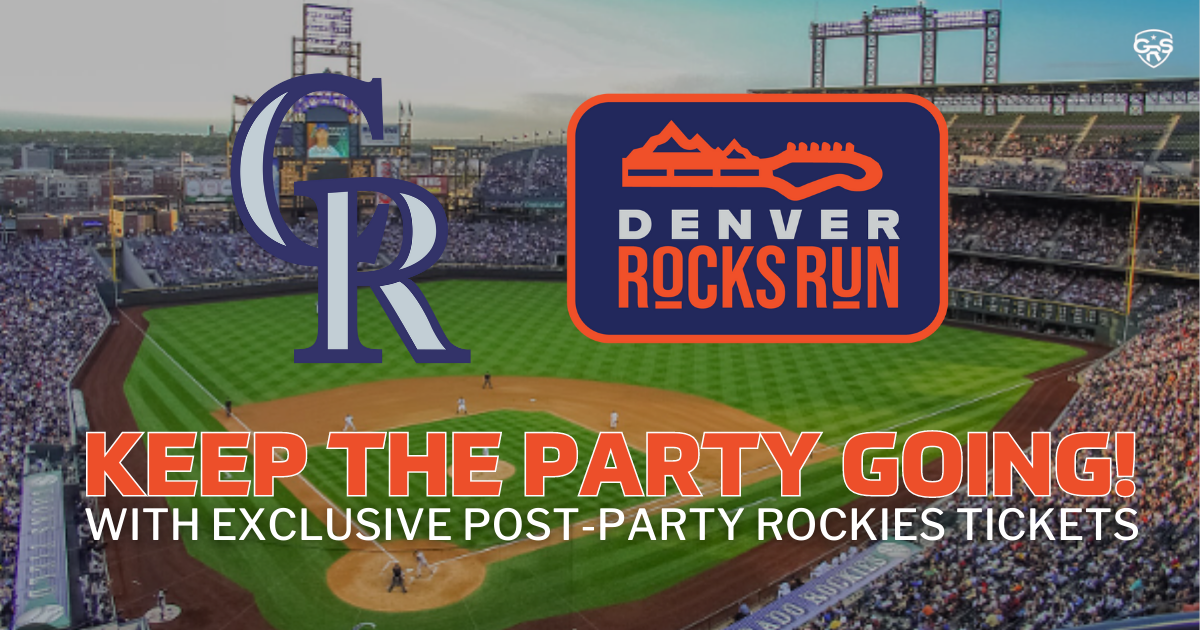 | | | |
| --- | --- | --- |
| | | Bib Assignment Lookup Link |
https://onlineraceresults.com/race/view_race.php?race_id=76687#racetop
| | | |
| --- | --- | --- |
| | | General Event Details |
We all know Denver is known for its world-class cultural attractions, thriving craft breweries, and red-hot music scene. That's why we've combined all of those into one epic all-inclusive rock n' run experience.

Join us for the 2nd Annual Denver Rocks Run 5K/10K at City Park in downtown Denver and enjoy the beautiful views of the Denver skyline and some great rock tunes throughout the course. Then get ready for an epic post-race party with live rock music, food, and a free beer for every registrant that is at least 21+ of age.

All registrants also get a custom Denver Rocks Run t-shirt, finisher medal, and exclusive discounted tickets to the Colorado Rockies game later in the day if they choose to keep the party going!

It's more than just a run, it's an all-inclusive experience you and your family and friends surely won't want to miss!
| | | |
| --- | --- | --- |
| | | FAQs |
What times does the run start?
The race starts at 8:00 am.

Where does the race start and end?
The race starts and ends just south of the City Park Pavilion located at 2001 Steele St., Denver, CO 80205

Where is parking?
There is no reserved parking but there are multiple parking areas in and around City Park. Runners should be mindful of posted signage indicating any restrictions.

What does registration include?
Registration is all-inclusive and comes with a Denver Rocks Run t-shirt, runners bib with a personalized number, a custom race medal, live music during and after the run, and a post-race party that includes 1 free beer. *Beer is only available for participants 21 and up.

When is packet pickup?
Packet pickup will be on 8/19 from 4-6 pm at Runners Roost (Running store) at 1685 S. Colorado Blvd. Suite J, Denver, CO 80222.

Can family/friend pick up my packet?
Yes, just make sure they have your bib # to present at pickup.

Can I register during packet pickup?
Yes, you would just need to go online and register. Your bib will be assigned on-site.

If I can't make it to packet pickup, can I pick up my packet before the race on race morning?
Yes, you can pick up your packet before the race on race morning starting at 6:30 am at the Pavilion at City Park, 2001 Steele St., Denver, CO 80205.

Is same-day registration available before the race?
Yes, same-day registration starts at 6:30 am on race morning at the Pavilion at City Park, 2001 Steele St., Denver, CO 80205. (please do not show up 10-15 mins before the race to register and pick up bib. Arrive early at 6:30 to make sure you have ample time.)

Will there be water on the course?
Yes, there will be one water station.

Where is the post-race party?
There will be a beer garden setup at the finish line of the race with live music, food, drinks and all 21+ runners with ID will be allowed to enter and will receive 1 free beer with ticket from their bib.
| | | |
| --- | --- | --- |
| | | What You Get |
SWAG INCLUDED with REGISTRATION: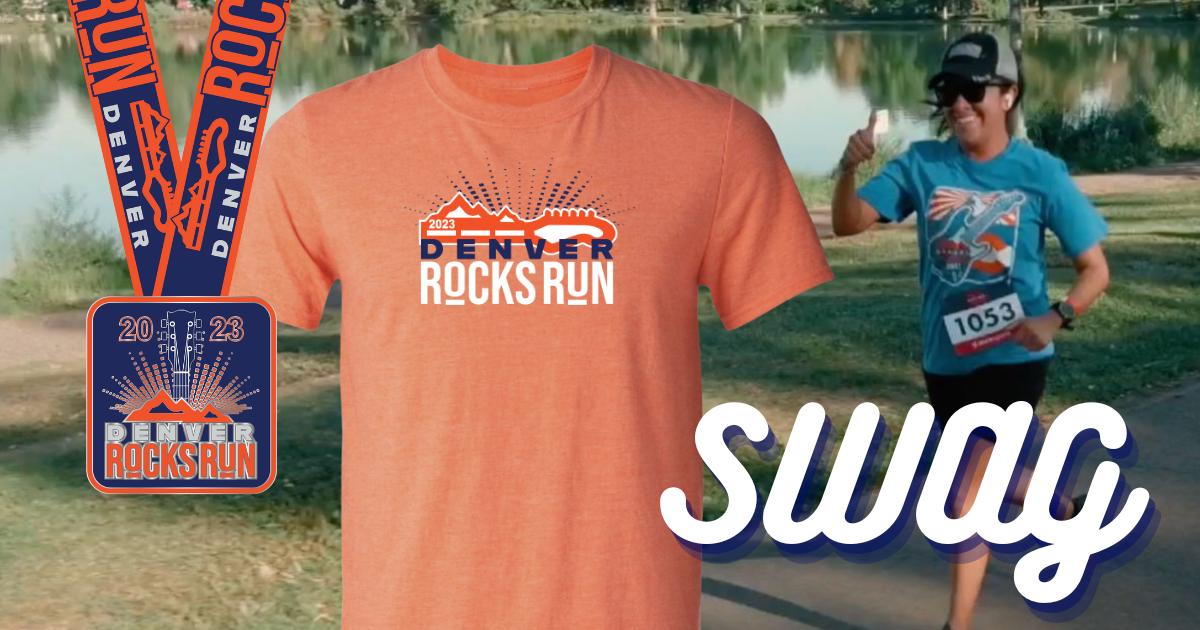 All Registrants will Receive:
Super-soft Denver Rocks T-shirt

Custom Finisher Medal

Personalized Bib

Discounted Colorado Rockies tickets (Optional)

Access to the post-run celebration
Post-Run Celebration:
1 Free Beer (must be 21+)

Food & Snack

[*]Live Music
| | | |
| --- | --- | --- |
| | | Course Link & Info |
| | | |
| --- | --- | --- |
| | | Gallery |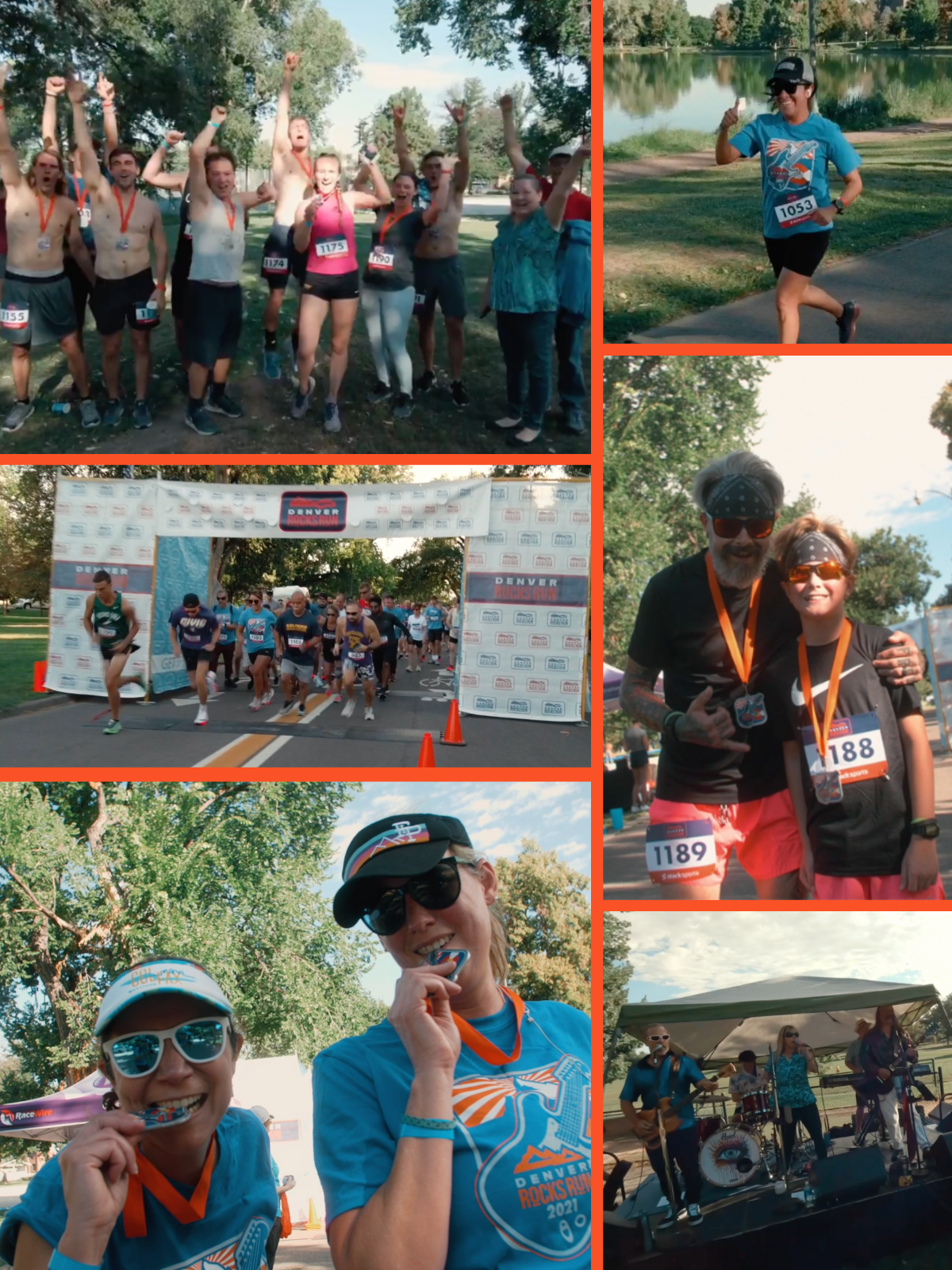 | | | |
| --- | --- | --- |
| | | Video |
| | | |
| --- | --- | --- |
| | | Questions |
For event related questions, please click on the Contact the Organizers button on the page.
---
When this page loaded, the official time was 11:56:47 PM EST.