TOMRV - 2018
in United States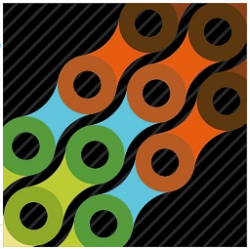 Individual Registration
The form opens on 12/01/17 @ 7:00 AM CT

Online registration is closed for this category.




---

WITHDRAWN

Online registration is closed for this category.




---

Past Event Email Marketing

Online registration is closed for this category.




---
| | | |
| --- | --- | --- |
| | | The Ride |
TOMRV is the Tour of the Mississippi River Valley, a Midwest cycling tradition now in its 41st year. Every year more than 1,000 bicycling enthusiasts come to ride the TOMRV tour. They enjoy a challenging ride on scenic roads, through Midwest farmland, and along the Mississippi River

We leave on Saturday June 9, 2018 from Bettendorf, Iowa (106 miles) or from Goose Lake, Iowa and travel to Clarke University in Dubuque, Iowa. The next day we return using a different route to Bettendorf (90 miles) or to Goose Lake. The route is varied and scenic, using lightly traveled paved roads. There are many views of the Mississippi River as we ride along it, over it on bridges, and through it on causeways. The route is hilly near Dubuque, with 6,000 feet of climbing on Saturday and 4,000 feet on Sunday

You will have top-notch support services on the tour. The Quad Cities Bicycle Club provides many rest stops on the way with free food and refreshments. Additional food is sold along the route by civic and church organizations. Upon arriving at Clarke, the legendary TOMRV banquet is waiting for you. Clarke University will open its dormitories for our overnight stay.

This is TOMRV, a tradition of good riding, good scenery, challenging hills, good food, and an overall good time. So if this is for you, then plan to ride with us this year.

Please visit www.qcbc.org/tomrv/ for more information.
| | | |
| --- | --- | --- |
| | | Jersey |


New this year - Our jerseys will be made by Funkier. These jerseys feature reflective material in some seams and around the rear pockets, and there is a water resistant card/key pocket inside the center pocket. The front zipper goes all the way down to open. Sizing and fit is much like our past jerseys for the size large that I tested.

Backorder process. If a jersey selection is marked "backorder" then all items in that size and style are sold. Your jersey will not be available at the your. We will instead have a second printing and mail your jersey to you in early August.
| | | |
| --- | --- | --- |
| | | Shirts |
Again this year, our tees are a lightweight ringspun cotton that looks great and is comfortable to wear. Sizing is fairly true. Every rider gets one tee included, but you can order additional tees. We have size XS which will fit many children as well.
| | | |
| --- | --- | --- |
| | | Patches Available |
Recognizing our 41st year, one free patch is included for every rider. The patch is 3 and 7/8 inches by 2 and 1/4 inches. It fits in an included luggage tag. After the tour, use it to make your travel luggage stand out. You can purchase additional patches with included luggage tags.
| | | |
| --- | --- | --- |
| | | Overnight at Clarke |
We offer these overnight choices on the Clarke Campus. All rooms come with bed linens, pillows, and towels. Additionally many riders stay overnight in Dubuque motels.


Suites - an air conditioned area, six single rooms, two baths, and a commons area. These are sold as units and usually sell on the first day of registration. $394 for one suite.

Single dorm room - this is a dorm room with a single bed. Most are not air conditioned. Bathrooms and showers are on the floor, designated mens and womens. $48

Double dorm room - this is a dorm room with two beds. Most are not air conditioned. Bathrooms and showers are on the floor, designated mens and womens. $80

Sleeping bag space - These are in air conditioned areas shared with other riders. Towels and showers are provided. You provide a sleeping pad and bag. $22.

Camping - Camping is supported in designated areas on campus. Bathrooms and showers for nearby dorms are used. No towels are provided. $11.
| | | |
| --- | --- | --- |
| | | Sponsors |
| | | |
| --- | --- | --- |
| | | Questions? |
For event-related questions, please click on the *Contact the Organizers* button on the left-hand side of this page.
---
When this page loaded, the official time was 1:24:52 AM EST.