Hoosiers Outrun Cancer 2020 Fundraiser - The Queens Court!
Thursday, December 31, 2020
in Bloomington, IN at IU Memorial Stadium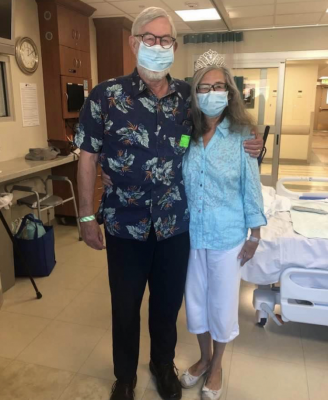 Our strong and beautiful Aunt Natalie is in the midst of her fight against cancer. We are all in awe of her grace and perseverance during this scary time. My sister Jevne, myself and the kids will be participating in the Hoosiers Outrun Cancer 5k on Sept 26th. Please make a contribution if possible! We love you Aunt Natalie. Keep that tiara shining bright!
The Queens Court! Members
Joselyn Drake - Contribute to the HOC 2020 Fundraiser
Courtney Ritter - Contribute to the HOC 2020 Fundraiser
The Queens Court! has raised $70.00.



If you are the owner of this homepage, please login to make changes. Use the username and password you created or used when you registered for the event associated with this homepage.
---
When this page loaded, the official time was 3:33:02 AM EDT.