Hoosiers Outrun Cancer 2020 Fundraiser - Baxter
Thursday, December 31, 2020
in Bloomington, IN at IU Memorial Stadium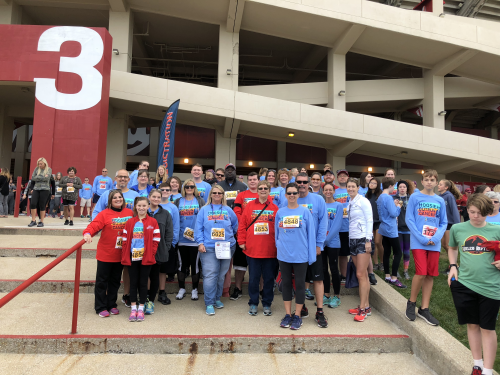 Hello Baxter families. This team page is set up to group our participants and for you to send out social media notifications to try to help raise additional funds for this annual campaign to raise money for the Bloomington Health Foundation.

Their mission with this event is to raise money to support members of our local community who are fighting cancer, including patients, their families, and their friends.
Baxter Members
Jennifer Morgan - Contribute to the HOC 2020 Fundraiser
Sub-groups
Baxter has raised $50.00.
Baxter is a sub-group of * 2020 HOC Fundraising Campaign.


If you are the owner of this homepage, please login to make changes. Use the username and password you created or used when you registered for the event associated with this homepage.
---
When this page loaded, the official time was 11:43:58 AM EST.