CCVI Trolley Run - 32nd Annual - Mac's Pack
Sunday, April 26, 2020
in Kansas City, MO at 75th and Wornall Road - Sunday, April 26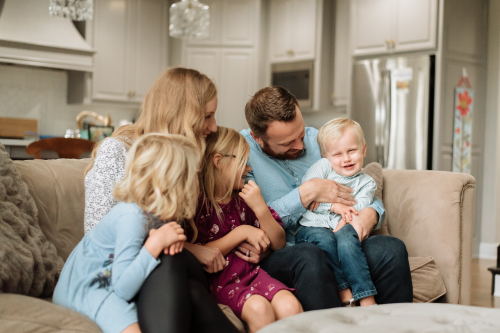 Hi friends! Thank you for joining Mac's Pack again this year. As Mac's mom, I can't tell you how much it means to have all of you supporting us in this journey. Mac's journey started just two and a half short years ago when we found out at five weeks of age that Mac was born with bilateral optic nerve hypoplasia. As so many of you know, we were not prepared for what that meant or the large team that would soon be supporting Mac in this journey. Mac's team consists of:

neurology

endocrinology

ophthalmology

genetics

physical therapy

occupational therapy

orientation and mobility

speech language pathology

teacher of the visually impaired

That's a big team for one little dude! It's no secret that services he has received from CCVI have been life changing for Mac. What is not as well known is there are so few centers in the world that have specialists trained to care for visually impaired children. We've become friends with people from all over the nation who have a child with blindness that do not have access to the services we have.

Thank you so much for joining Mac's Pack and helping support the school that has given us more than we could ever give back to them. See you in April and don't forget to stop by the Mac's Pack sign to get your picture taken with us after you cross the finish line!
[/list]
Contributors on Behalf of Mac's Pack
Other
$100.00 from Jesse Lomax - Make a Donation
Justin Tullis - Children's Center for the Visually Impaired Family Team Member
Grant Tullis - Children's Center for the Visually Impaired Family Team Member
Other total: $100.00


Mac's Pack has raised $100.00.
Mac's Pack has a goal of raising $2,500.00.

progress: 4.00%




If you are the owner of this homepage, please login to make changes. Use the username and password you created or used when you registered for the event associated with this homepage.
---
When this page loaded, the official time was 12:13:02 AM EST.