CCVI Trolley Run - 32nd Annual - Caleb's-rf
Sunday, April 26, 2020
in Kansas City, MO at 75th and Wornall Road - Sunday, April 26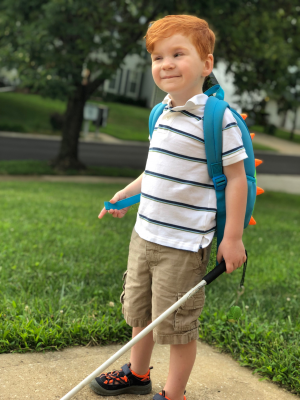 This will be Caleb's-rf 5th Trolley Run!

We have all come along way since that first race in 2016. Caleb has started his second year of preschool at CCVI and has made some impressive progress. I can boast of the amazing things that CCVI does, but I challenge you to come witness it firsthand. CCVI has become a part of who we are and The Trolley Run is a holiday in our home. Please join us for a day supporting CCVI and celebrating Caleb and his friends. Every dollar raised goes directly to supporting these wonderful kiddos who simply happen to "see" the world differently than we do. I promise that Caleb's joy is worth witnessing firsthand, he is and I quote "excited to run my race!"


Caleb's-rf has raised $0.00.
Caleb's-rf has a goal of raising $1,000.00.

progress: 0.00%




If you are the owner of this homepage, please login to make changes. Use the username and password you created or used when you registered for the event associated with this homepage.
---
When this page loaded, the official time was 5:39:28 AM EST.