Hoosiers Outrun Cancer Fundraiser - Faith over Fear - CRC
Tuesday, December 31, 2019
in Bloomington, IN at IU Memorial Stadium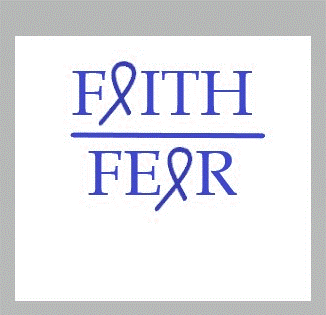 On September 22, 2017 I heard three words that no one ever wants to hear, "You have cancer". I was 39 and have no known family history. How could this be happening? As a wife and mom, my first thoughts went to my family and how this would impact them. One of the first things I said to my doctors was, "What do we need to do to beat this?" As of today, I am "cancer-free" but still have appointments every 3 months to make sure that I stay that way. I am so thankful for my family and friends that have been there for me through this trial. Most of all I am thankful for God and my faith, without that I don't know how I would have made it through. That is why my team is named Faith over Fear.

Colorectal Cancer is on the rise in Young Adults (under age 50). In fact the number of cases of those in their 20s & 30s is on the rise. The American Cancer Association has actual reduce the recommended age of individuals that should be getting screened from 50 to 45 years old. That is huge!

I hope that you will join me in this event to help raise money for this cause.
Faith over Fear - CRC Members
Melissa Williams - Contribute to the HOC 2019 Fundraiser
Faith over Fear - CRC has raised $20.00.



If you are the owner of this homepage, please login to make changes. Use the username and password you created or used when you registered for the event associated with this homepage.
---
When this page loaded, the official time was 8:14:56 PM EST.