Hoosiers Outrun Cancer Fundraiser - Ultimate Spirit Team
Tuesday, December 31, 2019
in Bloomington, IN at IU Memorial Stadium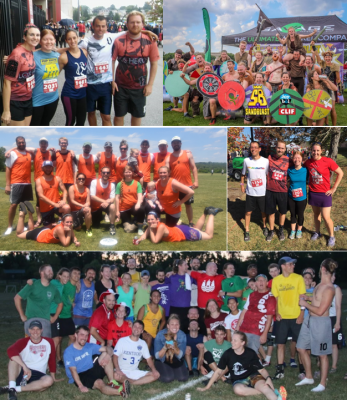 Some of us who play ultimate together also run in Hoosiers Outrun Cancer each year, to raise money for cancer research and patient resources. A few of us had discussed signing up as a team this year since we were going to run as individuals anyway. Please feel free to share with anyone who may be interested in joining the team or making a donation. You can join the team by registering at hoosiersoutruncancer.org and selecting Ultimate Spirit Team (there is a 5k run, 5k and 1k family walks, and a 1 mile kids' run). You can also join as a 'Spirit Runner' if you want to donate but cannot attend. Friends and family can also donate by clicking Contribute below. The proceeds from registrations and donations will go to the Bloomington Health Foundation HOC Cancer Support Fund. More information here: hoosiersoutruncancer.org/faq/

This year, this page is dedicated to our friend Kirstin in support of her recent diagnosis of squamous cell skin cancer. Kirstin is one of the baddest boss ultimate players out there and leads her teams with incredible spirit, as well as being an all around awesome person and just about the strongest woman I know. Please send her your positive thoughts during this time.
Ultimate Spirit Team Members
Christopher Hill - Contribute to the HOC 2019 Fundraiser
Jason Bertocci - Contribute to the HOC 2019 Fundraiser
Sarah Mosier - Contribute to the HOC 2019 Fundraiser
Ultimate Spirit Team has raised $105.00.



If you are the owner of this homepage, please login to make changes. Use the username and password you created or used when you registered for the event associated with this homepage.
---
When this page loaded, the official time was 8:28:16 PM EST.