13th Annual Heroes for the House 5K Run Walk Presented by IREM - Team Pedcor
Saturday, June 15, 2019
in Indianapolis, IN at NCAA Hall of Champions, 700 W Washington Street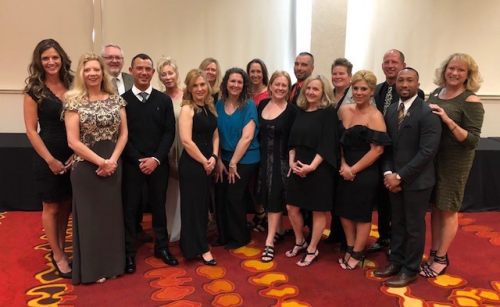 Pedcor Management Corporation

Pedcor Management Corporationís purpose is to provide quality management for multi-family real estate developments. Our communities stretch from coast to coast, including Alabama, Colorado, Illinois, Indiana, Iowa, Kentucky, Michigan, Missouri, Minnesota, Nebraska, North Carolina, Ohio, Oregon, Texas and Virginia.

We strive to be the number one provider of Affordable Housing. Pedcor Management is an owner held management company and is accredited through the Institute of Real Estate Management, winning multiple awards for property management and community design.
Team Pedcor Members
Anonymous
Anonymous
Michelle Walker
Kenzie Sheets
Kevin Sheets
Cheryl Sheets
Melissa White
Josie Hobbick
Corbin Hobbick
Chase Hobbick
Liam White
Hannah White
Christian Robinson
Jeanne Gullion
Ellen McMahan
Brandon Buckman
Larry Jones
Ashley Rybolt
Shawn Abbott
Sara Maddox
Tara Maddox
Eric Ebling
Ron Ebling
Mary Jane Baksa
Lela Murch
Ellen McMahan
Chloe Losacker
Malani Postell
Maliah Postell
Michelle Postell
Tyrone Postell
Kendon Barker, Jennifer Garcia
Brent Nolting
Karen Hardin
Jennifer Smith
Anonymous


If you are the owner of this homepage, please login to make changes. Use the username and password you created or used when you registered for the event associated with this homepage.
---
When this page loaded, the official time was 7:59:58 AM EDT.