Sickle Cell 5K Walk/Run - 22nd Annual - Jade Parkerís Sickle Cell Squad
Saturday, June 23, 2018
in Indianapolis, IN at Riverside Park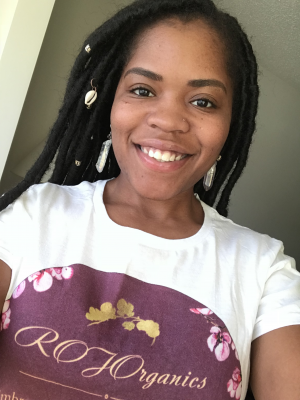 A 16 month-old baby sits in the middle of the floor, afraid to take the wobbly steps she's perfected over the last 3 months. Using the only voice she has, she screams uncontrollably at the top of her lungs as an unknown pain pulsates throughout her body. †This is the pain that not even a mother's embrace can make better; for her baby girl is experiencing her very first sickle cell crisis.

Almost 26 years later, I, Jade, (the same baby girl enduring her first crisis) am now a college graduate, Registered Nurse, and entrepreneur with my own startup business, ROJOrganics.
But it doesn't stop there. Many like me--myself included--still need assistance in continuing to fight sickle cell everyday to lead a life of excellence and to overcome.

With your help:



Each registration fee provides a six month supply of Gatorade to one of our Sickle Cell Clients?

When you raise just $100 you provide ten families with access to food from our food pantry?

When you raise $250, you give one family full access to our Transportation Assistance Service.



We thank you for your giving, time, and assistance!
- Jade
Jade Parkerís Sickle Cell Squad has raised $0.00.



If you are the owner of this homepage, please login to make changes. Use the username and password you created or used when you registered for the event associated with this homepage.
---
When this page loaded, the official time was 11:10:36 PM EST.