Superhero Run for Sight 2018 - Elijah's Entourage
Thursday, May 10, 2018
in St. Louis, MO at Forest Park - Festival Plaza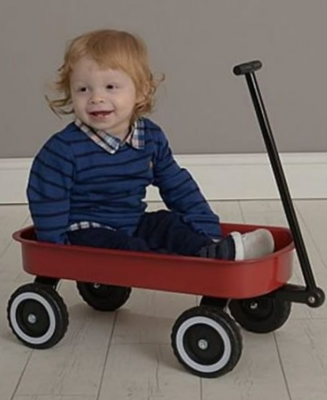 Elijah's Story:

Elijah has an eye condition called Aniridia that has run in our family now for 3 generations. We are fortunate in that we know what to expect for him. He is now 18 months old and has been receiving services from the center for over a year now. The Delta Gamma Center has been a great support to him and us. They ensure he is staying on track with all of his milestones and they give us activities to work on with him to aid in his development. The center also provides a community for us to connect and even provide support to other families, many of which are new to having a child with a visual impairment. They have done so much for our family. Please join us in raising funds and giving back to the Center.
Contributors on Behalf of Elijah's Entourage
Donors
Jim Haertling - Make a Donation
Greg Junge - Make a Donation
Shirley Gadson - Make a Donation
Anonymous - Make a Donation
Susan Christmas - Make a Donation
Donors total: $300.00
Event Participants
Matt Boltas, Alyssa Boltas - Individual and Team Registration
Tom Boltas, Stephanie Boltas - Individual and Team Registration
Event Participants total: $120.00


Elijah's Entourage has raised $420.00.
Elijah's Entourage has a goal of raising $1,000.00.

progress: 42.00%




If you are the owner of this homepage, please login to make changes. Use the username and password you created or used when you registered for the event associated with this homepage.
---
When this page loaded, the official time was 9:48:04 AM EDT.