Flying Pig Marathon Charitable Donations - Shriners Children's Hospital Cincinnati/Chuck Horn
Saturday, May 5, 2018
in Cincinnati, OH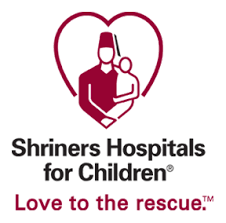 Hello, my name is Chuck Horn and I have recently become a member of Orak Shrine in Michigan City, IN. One of the greatest things i have found about the Shrine is the Shriners Childrens Hospitals! They do many amazing things for lots of children and their families. I am running the 2018 Flying Pig Half Marathon, and would like to raise money for the Shriners Children's Hospital-Cincinnati! Would you please consider donating to this great cause as well as supporting me? All donations are tax-deductible as the Hospital is a 501(c)3 charity. Thank you for taking the time to read this; together we can make a difference!!!!
Contributors on Behalf of Shriners Children's Hospital Cincinnati/Chuck Horn
$150.00 from Gregg Jackson
$150.00 from Dunes Lodge #741
$150.00 from Ann Werner
$145.00 from Anonymous
$100.00 from Jordan Hile
$100.00 from David and Sue Horn
$50.00 from Sandra Branham
$50.00 from Lauren Freerks
$50.00 from Orak Shrine Nobles
$40.00 from Michael Branham
$30.00 from Alicia Salinas
$25.00 from Lori Stout
$20.00 from Ryan Hueftlein
$20.00 from Ken Crandol
$20.00 from Dale Ronk


Shriners Children's Hospital Cincinnati/Chuck Horn has raised $1,100.00.
Shriners Children's Hospital Cincinnati/Chuck Horn has a goal of raising $1,000.00.

progress: 110.00%




If you are the owner of this homepage, please login to make changes. Use the username and password you created or used when you registered for the event associated with this homepage.
---
When this page loaded, the official time was 2:59:05 PM EST.