Outrun the Sun Race Against Melanoma and Sunset Festival - 2017 - Kamplain's Kruisers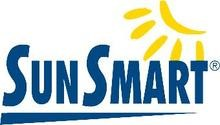 Melanoma is less common than some other types of skin cancer, but it is more likely to grow and spread. It begins in melanocytes, specialized cells in the skin that produce the brown pigment known as melanin. These are the cells that darken when exposed to the sun, a protective response to protect the deeper layers of the skin from the harmful effects of the sun.

Melanoma is highly curable if caught early, but is much more likely than other forms of skin cancer to spread if left untreated.

If you notice any unusual condition on your skin, please go see a dermatologist. This condition can be treated!
Kamplain's Kruisers Members
Peter Schroeder - Donate to a Fundraising Team or Individual
Patrick Griffith, Lauren Kamplain - Race Registration
Jan Kamplain - Race Registration
Tamara Bentman - Race Registration
Katelyn Hendrickson - Race Registration
Bruce Kamplain - Race Registration
Kamplain's Kruisers has raised $50.00.



If you are the owner of this homepage, please login to make changes. Use the username and password you created or used when you registered for the event associated with this homepage.
---
When this page loaded, the official time was 1:24:32 PM EDT.