Outrun the Sun Race Against Melanoma and Sunset Festival - 2017 - Team Woodruff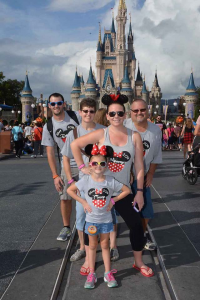 Hi Friends!

As most of you know, last June I was diagnosed with Melanoma. I was one of the lucky ones. I was able to have all my cancer removed after two surgeries. It really opened my eyes and helped me realize the importance of protecting myself. I also want to make sure others are aware and try to encourage everyone I know to check their skin.

This event sounds awesome and it will be within one week of my one year anniversary! What better way to celebrate being a Melanoma survivor then raising money for the cause! Please join me in this awesome race!


Thanks! I hope to see many friends there with me!!!
Team Woodruff Members
Phyllis Fondren - Race Registration
Randall Woodruff, April Woodruff - Race Registration
Team Woodruff has raised $0.00.



If you are the owner of this homepage, please login to make changes. Use the username and password you created or used when you registered for the event associated with this homepage.
---
When this page loaded, the official time was 1:20:55 PM EDT.