Flying Pig Marathon Charitable Donations - Run for LH22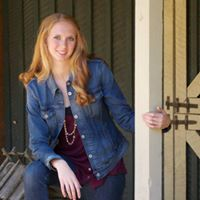 Cincinnati's Flying Pig Marathon is fast approaching. This is our third year running as a fundraising team for Lauren's Fight for Cure and we are excited to be part of such a great cause. Your support is greatly appreciated!
Contributors on Behalf of Run for LH22
$222.22 from Nick Powell
$100.00 from Yeager Benson Memorial American Legion Post 199
$100.00 from Karyn Clark
$100.00 from Anonymous
$100.00 from Scott Powell
$40.00 from Cathy and Bill Kocher
$40.00 from Anonymous
$25.00 from Kathy & Al Wileman
$25.00 from Chrissy Mathews
$25.00 from Robin Elliott
$25.00 from Jeff Linkous
$20.00 from Matt Barnes
$20.00 from Jennie Chafin
$20.00 from Connie Ludwick


Run for LH22 has raised $862.22.
Run for LH22 has a goal of raising $2,000.00.

progress: 43.11%

Run for LH22 is a sub-group of Lauren's Fight for Cure 2017 Flying Pig.


If you are the owner of this homepage, please login to make changes. Use the username and password you created or used when you registered for the event associated with this homepage.
---
When this page loaded, the official time was 7:39:49 PM EDT.