Save The Bee 5K Run & Walk
Sunday, September 24, 2023
in Junction City, OR at Richardson Park, Fern Ridge Reservoir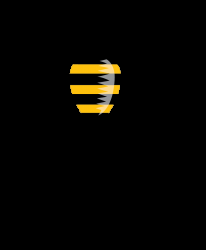 Save the Bee 5K

at 9:00 AM

» $35.00 Adults (18-64) (through 9/23 at 8:00 PM US/Pacific) Time remaining to register at this price:
» $25.00 Teens/Kids (17 years or younger) (through 9/23 at 8:00 PM US/Pacific) Time remaining to register at this price:
» $25.00 Seniors (65+) (through 9/23 at 8:00 PM US/Pacific) Time remaining to register at this price:
» $25.00 Veterans (through 9/23 at 8:00 PM US/Pacific) Time remaining to register at this price:
» $40.00 Race Day Registration (9/24 at 12:00 AM US/Pacific through 9/24 at 9:30 AM US/Pacific)
5k Registration



---

Sponsor/Staff Registration

at 9:00 AM


Requires Passcode.
Includes event shirt

» $35.00 Sponsor/Staff (through 9/23 at 8:00 PM US/Pacific) Time remaining to register at this price:
Sponsor/Staff Registration



---

Donate to Save the Bee
This category does not include a race registration.

» Enter Donation Amount on Step 2
Donate



---
* Click here for fee information
| | | |
| --- | --- | --- |
| | | Buzz on over to the Save the Bee 5k |
Join us on Sept. 24, 2023 at Richardson Park for the 8th annual Save the Bee 5k! This family-friendly event brings together bee enthusiasts to raise awareness and funds to protect Oregon's pollinators.

Bees play a critical role in our ecosystem, food supply, and health, but their populations are under threat. All proceeds from the Save the Bee 5k go to support our work protecting bees and beekeepers to keep our food supply safe, improve the environment, and sustain human health.
| | | |
| --- | --- | --- |
| | | Location |
Experience the beauty of Oregon at FernRidge Reservoir, a 5,010-acre wildlife sanctuaryhome to over 250 bird species.

Just 12 miles from downtown Eugene, this runner's paradise offers trails through prairie grass, wetlands, and oak savanna.

Participants will enjoy a flat, fast 5kcourse along the lakefront. Temps average in the mid-70s in late September, perfect weather to run or walk in the natural splendor of Willamette Valley in the fall.
| | | |
| --- | --- | --- |
| | | Dress Like a Bee |
Calling all Queen Bees! Don your finest bee wear and you could win a prize. Think how fast you'll go with an extra set of wings.
| | | |
| --- | --- | --- |
| | | Packet Pickup |
Race packet pick-up is Saturday, September 23, from 12:00-7:00 p.m. at Ninkasi Better Living Room. Come get your packet and enjoy a beer on us courtesy of Ninkasi Brewing.

If you are unable to pick up your packet on Friday, it will be available to you on Sun., Sept. 24 at 8:00 a.m. at Richardson Park.
| | | |
| --- | --- | --- |
| | | Parking |
Richardson Park will be open to race participants only. From Clear Lake Road, turn on Richardson Park Road, then make a left at the T (you will remain on Richardson Road). Follow Richardson Park Road to the parking lot. The race begins next to the parking lot.
| | | |
| --- | --- | --- |
| | | Directions |
Map: https://bit.ly/STB5kmap
| | | |
| --- | --- | --- |
| | | Save the Bee 5k FAQs |
Are strollers allowed at the event?
Yes! Bring the kiddos. Babies in bee costumes encouraged.

Are spectators allowed?
Yes! Bring your loved ones to cheer you on. Loved ones in bee costumes encouraged.

Are dogs allowed at the event?
Yes! Well-behaved canines on leashes are welcome. Well-behaved canines in bee costumes encouraged.

Are t-shirts included in the registration fee?
You may buy a commemorative race t-shirt for $15 when you register for the event.

What time should I arrive at the event?
The race starts at 9:00 a.m. sharp. We suggest you come a few minutes early to join the hive and get ready to fly.

What should I wear the day of the event?
In addition to your workout wear, we encourage all participants to dress like a bee. There will be prizes for best bee costume, human and canine.

Will there be water stations along the route?
There will be one water station along the route at the halfway point. More, if the weather is hot.

Will there be a bag check?
We recommend storing your items in your car during the race.

Will there be refreshments after the run?
Enjoy food and drink from our 5k sponsors and shaved ice from Sasquatch.

How can I find out my race time and ranking?
Race timing and results by Eclectic Edge Racing will be available online post-event.

Will there be an award ceremony for top finishers?
An award ceremony will be held for the top finishers by gender and age. We will also give awards for the top bee costumes in the adult, kid, and dog categories.

How do I volunteer for the Save the Bee 5k?
Contact catie.coman@savethebee.org, if you're interested in joining us as a volunteer.

Who do I contact if my company is interested in sponsoring the Save the Bee 5k?
Contact catie.coman@savethebee.org, for sponsorship opportunities.

How do I donate to Save the Bee, if I am not able to attend the event?
Go to www.savethebee.org/donate to support our work.
---
When this page loaded, the official time was 1:26:37 AM EDT.