Gaslamp Run 5K/10K
Sunday, July 28, 2024
in San Diego, CA at Gaslamp Quarter - 199 Fifth Ave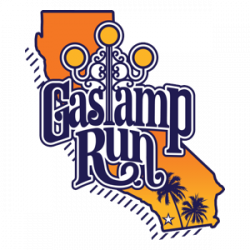 * Click here for fee information
| | | |
| --- | --- | --- |
| | | Post Party Tickets |
Coming closer to race day! Grab your exclusive discounted post-party tickets for the San Diego Padres Game!
CLICK HERE

| | | |
| --- | --- | --- |
| | | General Event Details |
Join us for San Diego's hottest new run, the 3rd Annual Gaslamp Run 5K/10K on July 28, 2024!

Trek through the beautiful & historic Gaslamp Quarter located in the heart of San Diego in your super-comfy Gaslamp Run t-shirt while enjoying that cool California breeze. Then grab your custom race medal and join us for an epic post-run celebration with food, and vendors, and grab your free beer (must be 21+).

After the celebration, check out the Padres game with exclusive discounted tickets for an entire day of fun!
| | | |
| --- | --- | --- |
| | | FAQs |
What times does the run start?
The race starts at 8:00 am

Where does the race start and end?
The race starts at the big Gaslamp Sign landmark at 199 Fifth Ave, San Diego in the Gaslamp Quarter and ends in the Gaslamp Quarter.

What does registration include?
Registration is all-inclusive and comes with a Gaslamp Run t-shirt, runner's bib with personalized number, a custom race medal, and a post-race party that includes one free beer. *Beer only available for participants 21 and up.

Where is Parking for the Gaslamp Run?
Due to the downtown location of the race, there is no reserved parking, and free parking in the area is limited. However, there are a number of area parking garages with reasonable hourly rates between $3-$10.

Where should I stay or what local hotels do you recommend?
There are a bunch of hotels in or near the Gaslamp Quarter. We recommend searching online for hotels in or near the Gaslamp Quarter or within however many miles you'd like from the starting address of the race: 199 Fifth Ave, San Diego, CA.

When is packet pickup?
TBD
Please have your bib # ready at packet pickup.

Can I pick up packets for my family/friends?
Yes, just make sure you have their bib # at pickup.

Will there be race morning pickup?
Yes, but we encourage runners to please pick up their packets on July 27th during packet pickup times. (if you wait to pick up on race day, you won't receive your t-shirt until after the race)

Can I register during the packet pickup?
Yes. You would just need to go online and register. Your bib will be assigned on-site.

Where is the post-race party?
The post-race party will take place at the finish line immediately following the conclusion of the race. All 21+ runners that show a valid ID (security will be checking) will be allowed to enter the beer garden and receive 1 free beer with the drink ticket off their bib.
| | | |
| --- | --- | --- |
| | | What You Get |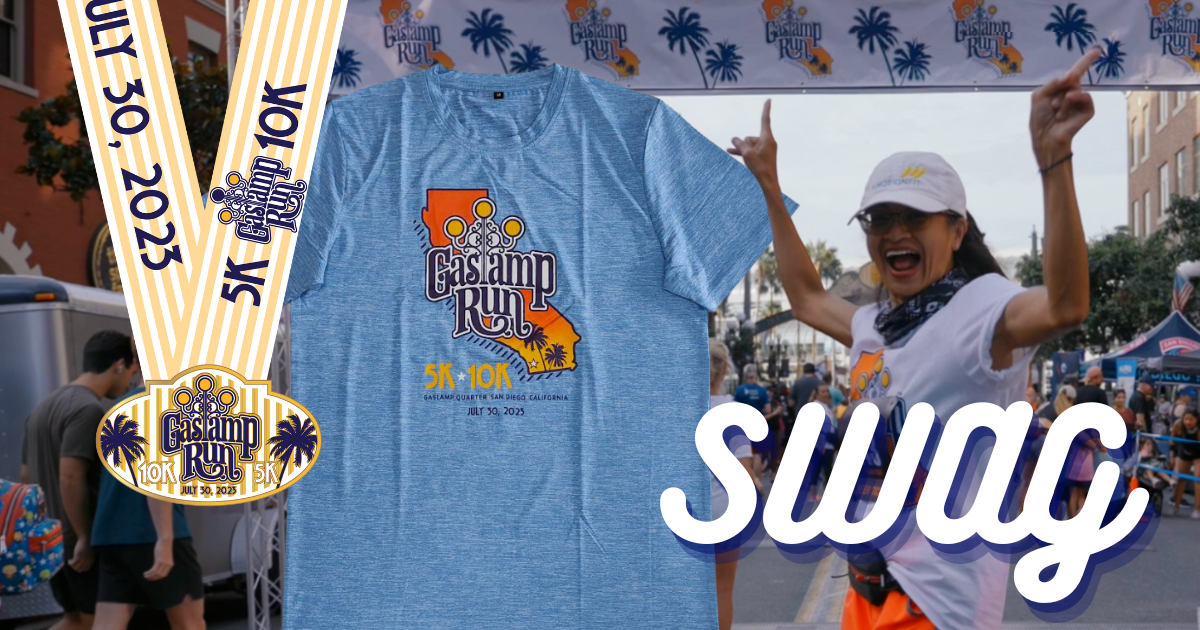 SWAG INCLUDED with REGISTRATION:
Super-soft t-shirt

Custom race medal

Personalized race bib
Post-Run Celebration:
Beer

Food & Snack

[*]Music
| | | |
| --- | --- | --- |
| | | Packet Pickup |
| | | |
| --- | --- | --- |
| | | Charities |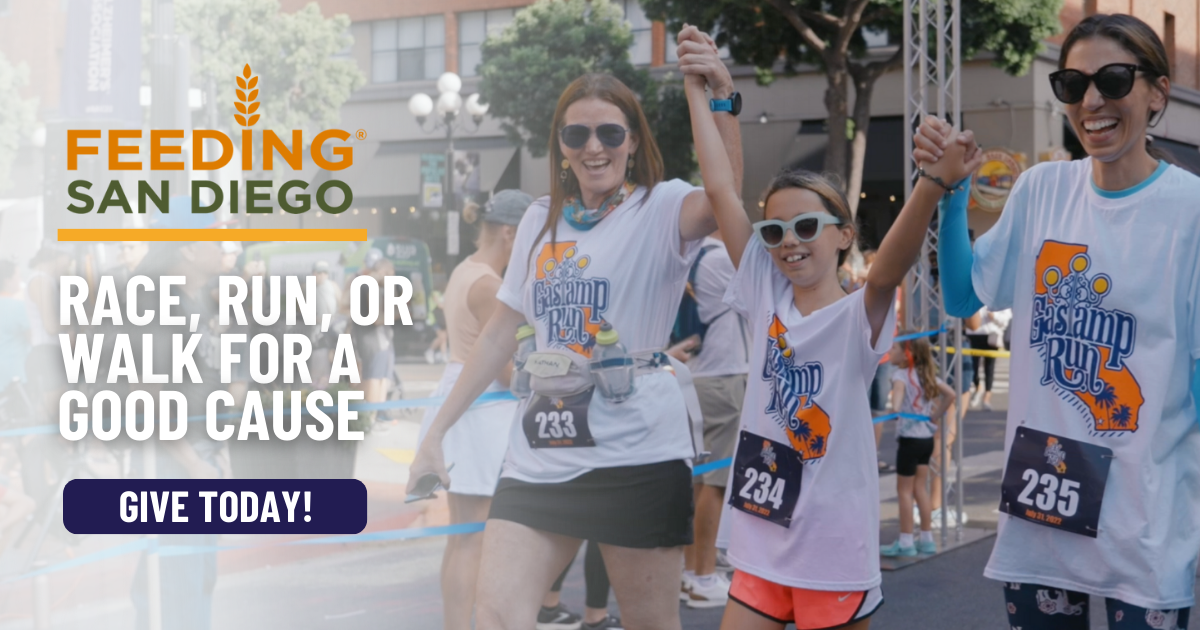 Gaslamp Run athletes have an opportunity to help feed San Diegans in need. Did you know that thirty-five percent of food produced in the United States is wasted, more than enough to end hunger? Feeding San Diego rescues high-quality food before it goes to waste from over 400 locations in San Diego County and over 225 farms and packing sheds throughout California.
You can make a difference today. Join us by hosting or giving to a fund drive today. Every dollar you give helps provide nutritious food to people in need in our community. It's easy - just click "start a fundraiser", and share with your family, friends, colleagues, and on your social media!
Gaslamp Run athletes have an opportunity to help feed San Diegans in need by hosting or giving to a fund drive today!
| | | |
| --- | --- | --- |
| | | Gallery |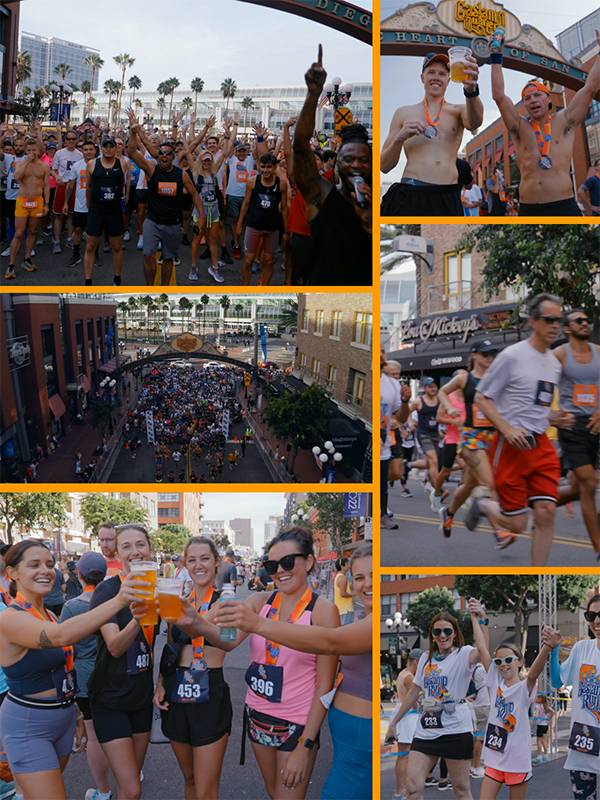 | | | |
| --- | --- | --- |
| | | Questions |
For event related questions, please click on the Contact the Organizers button on the page.
| | | |
| --- | --- | --- |
| | | Reviews |
---
When this page loaded, the official time was 1:37:00 AM EDT.