Widows of Hope 5K- May 12-14, 2023
in United States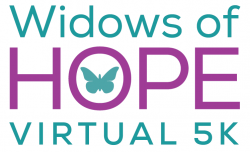 Donation Only
Would you like to Contribute without walking or runnning?

» Donation Only (through the day of the event) Time remaining to register at this price:



---



Start a Team

» team captain - create your team [click here]

| | | |
| --- | --- | --- |
| | | Visit Team Homepages |
Learn more about a team participating in this event, click on one of the names below.


* General Team or Donation to Widows of Hope (50 members, $1,150.00)
Bobby Robert (Mac) McMahan (3 members, $75.00)
Bradieís Team (6 members, $150.00)
Bruce Carlson (17 members, $375.00)
bRUNch-style orange juice (3 members, $75.00)
Chetís Pit Crew
CR 35 (1 member, $25.00)
CRAZY EYES 23 (2 members, $50.00)
Dwayne shaw (1 member, $25.00)
Ellen Carman (1 member, $25.00)
Evergreen (1 member, $25.00)
Flanagan's Hope (1 member, $25.00)
Flight of the Phoenix Collective (1 member, $25.00)
Honoring His Wings
Ken Massey's Team (10 members, $250.00)
Louie Louie (18 members, $175.00)
Matt Seaboldt (4 members, $100.00)
Melanie Young (5 members, $125.00)
Melís Team
MOOSE
Tannerís Team (12 members, $150.00)
Team Carman (1 member, $25.00)
Team Cody (5 members, $100.00)
TEAM CORTA (16 members, $275.00)
Team Darrell N. Williams (1 member, $25.00)
Team Ed
Team HotRod (2 members, $50.00)
Team MAV (7 members, $125.00)
Team PEOPLES (1 member, $25.00)
Team Villarreal
The Ivy Tree (12 members, $200.00)
Walk for Joe Greenstreet (3 members, $25.00)
We Rise (8 members, $200.00)
total raised: $3,875.00

| | | |
| --- | --- | --- |
| | | What is a Widows of Hope 5K? |
The purpose of the virtual 5K run/walk (3.1 miles) is to get everyone active while bringing attention to the more than 245 million women around the world who are widowed and the challenges of losing a loved one and most importantly honoring our loved one.
| | | |
| --- | --- | --- |
| | | Frequent Asked Questions |
Who Can Participate?
Anyone can join! Whether youíre a widow, widower, or a friend/family member showing support, walking in the loss of another family member, everyone is welcomed to participate. The deadline to register is Sunday, May 14, 2023.

How Does The Virtual 5K Work?
Stroll with friends, run, walk alone (be safe) or take the kids or dog out. Stay home and walk the treadmill or workout. The objective is to log 3.1 miles of activity by Sunday, May 14, 2023. Start today, start tomorrow - it's at your convenience. We use an honor system, so you won't need to submit your miles as proof you participated.

Form A Team
The Widows of Hope VIRTUAL 5K features a "Team" option. Recruit your friends and family to join you as you walk in honor of your spouse or a cause. Please keep in mind that you'll first need to register, create a team name and then share the team's name with your friends, family, and supporters.

Pricing
Virtual 5K - $25 + $3.20 service registration fee
Support Only (No medal included) - $20 +$2.95 service registration fee
Note: service registration fees added to all registrations

Want to be a Sponsor? Give your business and logo exposure?
Go to: hopeforwidows.org/5k-sponsorship/

Make It Memorable! And Let's Create Awareness around Widowhood!
Be sure to take plenty of pictures and upload them to social media using #WidowsofHope5K.

Whatís In It For Me?
In addition to helping to show support for widows across the globe, bringing awareness to grief, and honoring your loved one, you will earn cool bragging rights and an awesome finisherís medal (mailed within 45 days after the event). Proceeds will benefit Hope for Widows Foundation, a philanthropic, charitable giving organization developed by widowed women that strives to offset the financial challenges and build community among widowed women worldwide. The proceeds will directly support annual financial Restoring Hope and Peace Grants, Sunshine Boxes program, and our Bring Hope Holiday Assistance Program.

Customized Bib
After your registration is complete, you will receive a confirmation email with a link to download a customized bib that has SAY THEIR NAME. REMEMBER. HONOR. Customize just the way you want it!

Social Media Customized Frame for Your Loved Ones
Hope for Widows Foundation knows how important is to get the word out about the challenges of grief and widowhood, and most importantly sharing our loved one's name, face and memories.... be on the lookout for a social media customized frame that you can use to upload pictures of your loved one to your social media or even print/laminate for your walk/run. If you cannot locate the frame, email us at info@hopeforwidows.org or search the hashtag #WidowsOfHope5K

Giveaways:
Four (4) prizes will be awarded to a participant for the following 4 top categories. We will be on the lookout on social media for the pictures of submission. All you have to do is use #WidowsofHope5K to submit your entry for the giveaway and we will see it! Prizes will be delivered within 21 days after the event.

Largest team created (do not have to be physically together)
Most fun/ standout outfit / 5K gear
Most Artistic way of Remembrance of your loved one (posters, t-shirt, remembrance item, etc.)
GRAND PRIZE: A 10-20 second video submission of your 5K day that represents honoring your loved one and saying their name, honoring and remembering.
| | | |
| --- | --- | --- |
| | | Questions? |
If you have questions, please use the "Contact Event Organizers" link on this page.
---
When this page loaded, the official time was 8:20:11 AM EDT.