Fulton Dutch Days Festival Arts & Crafts Show Application - 2023
in United States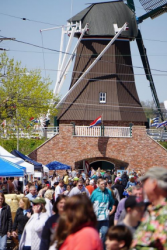 Booth Space Application
The spaces are 10' X 13'
Friday, May 5 and Saturday, May 6, 2023

Online registration is closed for this category.




---

Withdrawn

Online registration is closed for this category.




---
| | | |
| --- | --- | --- |
| | | Event Details |
Early registration is through March 31, 2023, and assignments of spaces will be made after the early registration. If you want the same space(s) as the last festival (2022), then the application and fee MUST be received by the March 31 deadline. If your application is received after March 31, then you will be assigned the next available space(s), taking into account the need to space out vendors with similar products.

The spaces are 10' X 13'. The cost for each space is $65. Space fee increased to $80.00/each if received after April 18th.

*** Set up may begin after 5:00 pm Thursday evening, May 4, 2023. The Festival is scheduled from 9 a.m. to 5 p.m. both Friday and Saturday. If you aren't setting up on Thursday, please make arrangements with the Coordinator for what time you are setting up.

The festival reserves the right to assign locations, set limits pertaining to the use of the location, and to determine appropriateness of entries. Entrants agree to pick up and clean the general area assigned before leaving the location. The festival committee assumes no liability for breakage, theft or damage to entrant property and shall not be liable for injury to the entrant, its agents or employees.

All fees are due in advance, with application and become non-refundable 21 days prior to the festival. Motor vehicles will not be permitted adjacent to the Arts & Crafts area. People will be on site to assist in space location.
| | | |
| --- | --- | --- |
| | | Questions? |
For event-related questions, please click on the Contact the Organizers button on the left-hand side of this page.
---
When this page loaded, the official time was 11:18:28 AM EDT.