2023 Employment, Training, Benefits & Wellness Conference – Sponsorship
Wednesday, April 5, 2023
in United States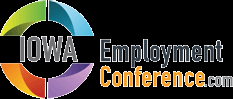 Sponsorship Options
Click Here to see what's included with each sponsorship option.

» $1,500.00 Bronze - Sponsorship
» $3,500.00 Silver - Sponsorship
» $4,500.00 Gold - Sponsorship
» $5,500.00 Platinum - Sponsorship
» $7,500.00 Titanium - Sponsorship
» Pay Offline/Invoice Later - (Credit card payment is not accepted over the phone.)
Purchase Sponsorship



---

Program Advertising Options
Click Here to see details regarding the advertising options.
Please choose a program ad
This section does not apply to sponsorships that include program advertising in their sponsorship package.

» $500.00 Quarter Page, Color
» $1,000.00 Half Page, Color
» $1,500.00 Full Page, Color
» Pay Offline/Invoice Later - (Credit card payment is not accepted over the phone.)
Purchase Program Ad



---

Email/Newsletter Advertising Options
Click Here to see details regarding the advertising options.
Please choose an email/newsletter ad

» $250.00 One Time Ad
» $1,250.00 Bi-Monthly Ad (6 newsletters)
» $2,500.00 Annual Ad (12 newsletters)
» Pay Offline/Invoice Later - (Credit card payment is not accepted over the phone.)
Purchase Email/Newsletter Ad



---
* Click here for fee information
| | | |
| --- | --- | --- |
| | | Details |
This conference is the largest of its kind, in the state of Iowa, offering over 50 informative, interactive and educational sessions delivered by some of the top employment lawyers, payroll professionals, workforce development leaders and many others, from Iowa and surrounding states. It remains an essential event for those who want to stay up-to-date and compliant with the latest developments in labor and employment law, best practices, healthcare reform, how-to's, wellness and analysis and trends, and more.
| | | |
| --- | --- | --- |
| | | Payment Policy |
Total payment is required to complete your registration.

Your payment should include payment for the sponsorship space plus any additional exhibit booth personnel and/or advertising.

We reserve the right to refuse admission to the conference, if payment has not been received.
| | | |
| --- | --- | --- |
| | | Registration Terms & Cancellation Policy |
Once we have received this registration form, you will be responsible to pay the conference registration fee based on the Registration Terms & Cancellation Policy.

The cancellation deadline is March 3, 2023. Cancellations must be made in writing by March 3, 2023, to receive a refund, minus a $175 cancellation fee.

Registrations who do not cancel prior to March 3, 2023, will be liable for the full registration fee. Non-payment or non-attendance does not constitute cancellation. No refunds will be processed prior to the event.
| | | |
| --- | --- | --- |
| | | Vendor Insurance Requirements |
Iowa Employment Conference (IEC) requires any vendor/exhibitor to provide a Certificate of Insurance (COI) showing coverage is current and in force. This should include a General Liability limit along with listing Iowa Employment Conference (IEC) as additional insured as outlined below:

Commercial General Liability:
These limits can be met by primary and umbrella liability policies. Coverage shall include: Premises-Operations (including Explosion and Collapse Underground if applicable), Products/ Completed Operations, Contractual, Broad Form Property Damage, and Personal Injury shall be at

Additional Insureds:
An Additional Insured endorsement shall be provided naming Iowa Employment Conference as Additional Insured using ISO additional insured endorsement (CG20 10), edition date 11/85, or an equivalent (e.g. CG 2010, edition date 10/93, plus CG 20 37, edition date 10101), under the commercial general liability policy. Said insurance shall be written on an OCCURRENCE basis, and shall be PRIMARY, with any insurance coverage maintained by Iowa Employment Conference being secondary and excess.
| | | |
| --- | --- | --- |
| | | Questions? |
For event-related questions, please click on the Contact the Organizers button on the left-hand side of this page.
---
When this page loaded, the official time was 7:26:48 AM EST.