Furlongs for Paws 5k and 1K
in United States at Walnut Creek Recreation Area Address: 11601 S. 96th Street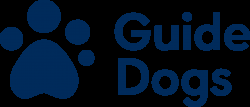 5K Runner
A t-shirt is not guaranteed after September 15th.

Online registration is closed for this category.




---

5K Walker
A t-shirt is not guaranteed after September 15th.

Online registration is closed for this category.




---

5K Runner/Walker with Dog
A t-shirt is not guaranteed after September 15th.

Online registration is closed for this category.




---

5K Team Escorting an Athlete with Diverse Abilities
A t-shirt is not guaranteed after September 15th. All team member must be registered at same time.

Online registration is closed for this category.




---

5K Virtual participants

Online registration is closed for this category.




---

"5 Furlongs" (1K) distance for ages 12 and under
A t-shirt is not guaranteed after September 15th.

Online registration is closed for this category.




---

Donation Only
Event entry not included

Online registration is closed for this category.




---

Withdrawn

Online registration is closed for this category.




---
| | | |
| --- | --- | --- |
| | | About the Event |
"FUR"LONGS FOR PAWS 5K and 1K
Join us at Walnut Creek in Papillion on October 2, 2022 and run 25 "FUR"longs with (or without a dog) for the dogs! This event is a 5K* and 1K held on the same day this year as the world-famous TCS London Marathon. Proceeds from this event benefit the Guide Dogs for the Blind Association which is an official charity of the TCS London Marathon chosen by the "Omaha to London Runners".

"FUR"LONGS FOR PAWS 5Kand 1K is a chip timed race by Precision Race Results. Precision Race Results has been described as "one of the most professional, accurate, and well rounded timing companies in the country."

SWAG- Very UNIQUE goody bags to include "PAWSOME" t-shirts and finisher medals which will be awarded to all finishers in each category. All participants can expect to be treated like ROYALTY.

UPDATES!
*We will have special guide dog participants and guests:
National Federation of the Blind Nebraska: ne.nfb.org/
MyTeamTriumph: www.myteamtriumph.org/

Stay Tuned for additional updates!

Be advised a t-shirt is not guaranteed after September 15th. We will have extras and try our best to have one for you on race day.
UPDATE: Deadline to register: October 1, 2022 but with no guarantee of a shirt that day.

Refund policy- No refunds or transfers.
*approx. 3.15 miles around the lake
| | | |
| --- | --- | --- |
| | | Awards |
AWARDS:
• All finishers receive a very unique and custom made WOOD medal by TRUCKY'S CREATIONS. Go onto his Facebook and let him know how awesome they are! www.facebook.com/TruckysCreations/
• All DOG Finishers receive a "Finisher" Ribbon
• Top Human awards for both male and female: First, Second, Third, Masters (40-49), and Grand Masters (50+). Very unique handmade GLASS medals by local artist, Kim McPherson: www.etsy.com/shop/BeveledAndBaked and
• Top dog First place winner (1)- Fancy Custom Ribbon and "Hands Free" Iron doggy Leash . Look them up on Instagram (@iron.doggy) or tag them on Facebook- www.facebook.com/iron.doggy/
• Second, Third place and Masters DOG all receive Incredible 16" Fancy Custom Ribbons by www.hodgesbadge.com/ LOOK FOR DETAILS OF DOG CONTEST AT www.hodgesbadge.com/dog-show-catalog-cover-contest/a/200/ Contest Form: www.hodgesbadge.com/dog-show-catalog-cover-contest/a/200/ Deadline is December 1, 2022. We will have a photographer or two on site at Walnut Creek with a camera other than a cell phone.
• OTHER AWARDS For Finishers and volunteers!!: Bib numbers/ or names will be drawn from a hat to determine winners (Must be present). No need to be fast- just finish or volunteer!!!
| | | |
| --- | --- | --- |
| | | Packet Pickup |
Saturday, Oct 01, 2022 from 10am-2pm at Walnut Creek Recreation area.
Sunday, Oct 02, (Day of race): 6:30am-7:30am.
| | | |
| --- | --- | --- |
| | | Questions |
For event related questions, please click on the Contact the Organizers button on the page.
or Please email: FurlongsForPaws5k@gmail.com
---
When this page loaded, the official time was 4:20:07 AM EDT.