Mountain Swim Series 2021
in United States at Various Colorado Locations

Enter individual events.

Online registration is closed for this category.




---

Free Race Registration
Requires passcode

Online registration is closed for this category.




---
| | | |
| --- | --- | --- |
| | | EVENT 1: Solstice Sunset Swim (June 26) |
The Solstice Sunset Swim is a swim created in cooperation with the City of Longmont. Participants have the opportunity to swim either a 1.2 mile race, a 2.4 mile race, or a 500-YD kids race.

Awards will be given out to the top three finishers in each division for each race.
Divisions will be both non-wetsuit and wetsuit for both men and women.

Hope to see you in the water!

Location:
Union Reservoir
461 County Road 26
Longmont, CO

Distances:
1.2 mile ($45)
2.4 mile ($55)
500-YD Swim ($25)

Start:
1.2 mile, 2.4 mile, and 500-YD races start at 4:00 PM.

*both events held at same time




Solstice Sunset Swim Tee-Shirt Design: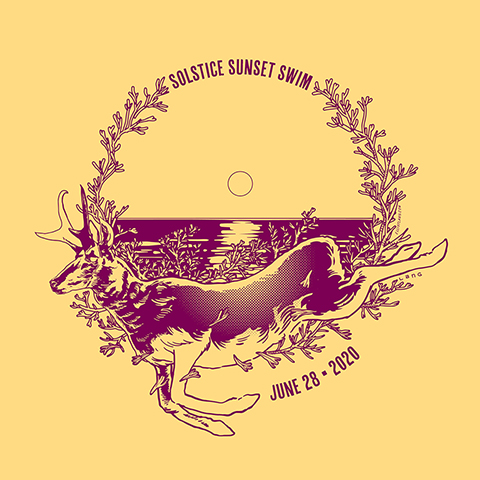 | | | |
| --- | --- | --- |
| | | EVENT 2: Carter Lake Crossing (July 17) |
The Carter Lake Crossing is on Carter Lake in Colorado. Situated at just below 5800 feet, this nearly 3 mile swim is located in one of the most picturesque lakes in Colorado.

Awards will be given out to the top three finishers in each division for each race.
Divisions will be both non-wetsuit and wetsuit for both men and women for each race.

Hope to see you there!

Location:
Carter Lake
Park at South Campground Parking

Distances:
Out and Back swim - 3 miles ($80)

Start:
Participants will be asked to stay in car due to COVID restrictions, until "line-up" time, at which point participants will line up with their wave of 9 other people. Waves will start at 6:15 AM and leave at 2-minute intervals.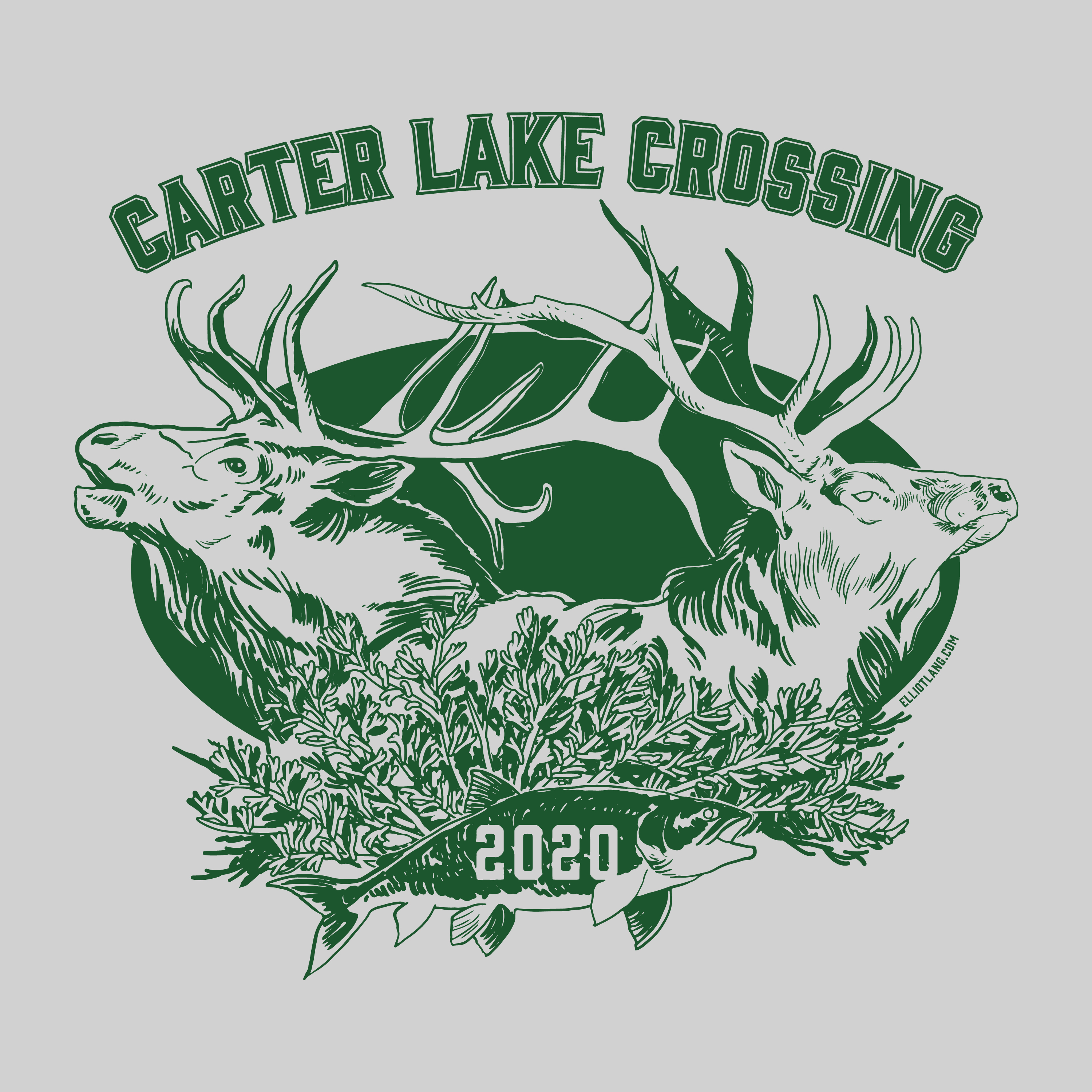 | | | |
| --- | --- | --- |
| | | EVENT 3: Chatfield Classic (August 15) |
The Chatfield Classic has a 1 mile swim OR a 2 mile swim.

Participants who have not swam at the Chatfield gravel pond in the past should be aware that there is a gravel bar in the middle of the lake. The gravel bar can create some shallow and slightly technical swimming, and also adds some race character.

This event will be limited to 150 total participants.

Participants may sign up for either the 1 mile swim or 2 mile swim.

Location:
Chatfield Lake Gravel Pond, Littleton, CO
When: 7:00 AM
Sunday August 15, 2021

Distances:
1 Mile ($50.00)
2 Mile ($60.00)

Start:
Both events will start sequentially.
Participants will start in "time trial" fashion at 5-second intervals.

The 1 mile swim is 1 lap, the 2 mile swim is 2 laps


| | | |
| --- | --- | --- |
| | | EVENT 4: Castle 5K/10K/2.5K (August 28) |
The Castle 5K/10K/2.5K is the highest altitude organized marathon swim event in the country at ~8,000 feet. It is hosted at Wellington Lake, near Conifer in Colorado. 2.5K, 5K and 10K swims are available.

Location:
Wellington Lake
21843 Stoney Pass Rd, Bailey, CO 80421

When:
8:00 AM Sunday August 28, 2021

Distances:
5K ($50.00)
10K ($70.00)
2.5K ($40.00)

Time cut-offs:
All swimmers must be capable of completing the distance entered and must be able to complete the respective event within the given cut-off time.
2.5K – 1 hour (complete by 9:00 AM)
5K – 2 hour (complete by 10:00 AM)
10K – 4 hours (complete by 12:00 PM)

DETAILS:
We will have a time-trial start with all events starting sequentially. 2.5K, 5K and 10K options are available and all swims will occur simultaneously.

*Camping and other Events:*
During registration, participants will have the option to reserve a camping site nearby the swim area. These sites are available if participants would like to spend the night at the lake prior to the event. The costs associated with the camping site reservations are separate from the regular registration fees. Camping site reservation fees are $40 per site and are available for Friday night.

During check-in, campers will be required to present proof that at least one member of each campsite intends on swimming in the Castle 5K/10K. Spectators may not reserve campsites.

Campers should drive through the gate across the road from the parking area and follow the signs to the "Castle 5K/10K camping." At the fork in the road, take a left. After arriving, campers should go to the camping registration table before setting up camp.

Directions:
From Denver: Take Highway 285 South to Bailey. Turn left on Wellington Lake RD (first major left at the bottom of the hill). Follow the road for approximately 5 miles and go past the main office and over the dam. Drive past the lake and up the small hill. Parking will be on the left. Follow the signs.

After parking, cross the road and walk through the gate. Do not drive down the road unless you intend on camping, volunteering or are a part of the Cliff Backyard Ultra. The walk from the parking area to the start of the swim is approximately 1/2 mile.

Overall, assume that the drive will take 2 hours to reach the lake from Denver.

The walk from the camping and parking area to/from the swim is approximately 1/2 mile and 15 minutes long.

The Location:
This race will take place at Wellington Lake:Castle Mountain Rec

Address: 21843 Stoney Pass Rd, Bailey, CO 80421
Phone: 303-838-5496

Wellington Lake is ~45 minutes from the small town of Conifer, with dirt road access. You don't need 4-wheel drive to access the lake, but a Prius will have a harder time getting there than other types of vehicles. There are potholes.
| | | |
| --- | --- | --- |
| | | Race Timing |
Race Timing for the Chatfield, Solstice and Carter Swims will be done by Timberline Events LLC | Finish Line Timing (www.FinishLineTiming.com). Live Results will be available at www.fltresults.com.

You can register to share your results via email to friends and family by going to www.fltresults.com/pages/upcoming_events/ and clicking on the "Share Results" button.
| | | |
| --- | --- | --- |
| | | Volunteer |
| | | |
| --- | --- | --- |
| | | Questions? |
For event-related questions, please click on the Contact the Organizers button on the left-hand side of this page.
---
When this page loaded, the official time was 8:55:31 PM EST.