Oz Events Gift Certificates
in El Dorado, KS at Oz Events Office - 145 North Main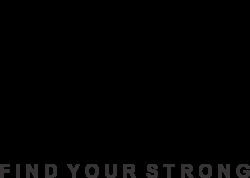 Stearman 5 Mile & Kids Run - November 13, 2021

» $37.00 5 Mile registration (through 5/31 at 11:59 PM US/Central)
» $43.00 5 Mile registration (through 8/31 at 11:59 PM US/Central)
» $49.00 5 Mile registration (through 11/11 at 11:59 PM US/Central)
» $23.00 Kids Half Mile Runway Trot registration (through 8/31 at 11:59 PM US/Central)
» $25.00 Kids Half Mile Runway Trot registration (through 11/11 at 11:59 PM US/Central)
Stearman 5 Mile Gift Purchase



---

Gobble Wobble 5K - November 25, 2021

» $28.00 registration (through 5/31 at 11:59 PM US/Central)
» $33.00 registration (through 9/30 at 11:59 PM US/Central) Time remaining to register at this price:
» $38.00 registration (9/30 at 11:59 PM US/Central through 11/22 at 11:59 PM US/Central)
Gobble Wobble 5K Gift Purchase



---

Ugly Sweater 5K & Kids Run - December 4, 2021

» $35.00 5K registration (through 5/31 at 11:59 PM US/Central)
» $40.00 5K registration (through 8/31 at 11:59 PM US/Central)
» $45.00 5K registration (through 12/2 at 11:59 PM US/Central)
» $50.00 5K registration (12/2 at 11:59 PM US/Central through 12/3 at 11:59 PM US/Central)
» $18.00 Little Dashers 1K registration (through 8/31 at 11:59 PM US/Central)
» $22.00 Little Dashers 1K registration (through 12/2 at 11:59 PM US/Central)
Ugly Sweater 5K & Kids Run Gift Purchase



---
* Click here for fee information
| | | |
| --- | --- | --- |
| | | About Oz Events |
We are an event management company who host and manages fitness and corporate events. Quality events don't just happen, they require a plan, attention to detail, and a strategic plan. At Oz Events, we create a comprehensive blueprint in order to deliver a finished project all will remember.
| | | |
| --- | --- | --- |
| | | Questions? |
For event related questions please click on the Contact the Organizers button on the left-hand side of this page.
---
When this page loaded, the official time was 11:08:11 AM EDT.