2021 Tri Cheney Olympic/Sprint Triathlon
in United States at Cheney Reservoir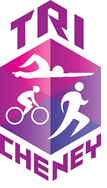 Individual Age Group Registration
USAT membership required. You will be required to provide a valid membership number or purchase a membership.


Online registration is closed for this category.




---

Athena Registration
To register for this category you must weigh a minimum of 165#'s.
Awards will be 39/Under – 40/Over
Athlena Information


Online registration is closed for this category.




---

Clydesdale Registration
To register for the category you must weigh a minimum of 220#'s.
Awards will be 39/Under – 40/Over
Clydesdale Information


Online registration is closed for this category.




---

Individual Age Group Aquabike Registration
Olympic ONLY

Online registration is closed for this category.




---

Withdrawn

Online registration is closed for this category.




---
| | | |
| --- | --- | --- |
| | | USAT Sanctioned Event |
| | | |
| --- | --- | --- |
| | | Event Details and Schedule |
LOCATION
This race will be held at Cheney Reservoir/Wichita Point
Directions:

DISTANCES
Olympic Distances:
Swim .9mi – Bike 27mi – Run 6.2mi

Sprint distances:
500yd swim/14m bike/3.1m run

Aquabike (Olympic Only):
Swim .9mi Bike 27mi

PACKET PICKUP
All day Friday, – Saturday,
RACE DAY PACKET PICKUP from 5:00am to 6:30am ONLY! PLEASE ARRIVE EARLY!

TRANSITION AREA & GEAR CHECK

Transition area is for Athletes, ONLY!

You must have your race number prior to racking your bike.
There will be assigned racks. Bikes, helmets, and gear will be checked prior to entry into transition area.

You cannot take your bike out of transition once it is racked!!!

NO ONE will be allowed in transition area until the Race Director announces that the transition area is open. You will not be able to remove your bike until the Race Director makes the announcement.
| | | |
| --- | --- | --- |
| | | Awards |
Standard Age Group Awards and up: 15-19 and up
Masters/40-54 – GrandMasters/55-69 – Ultra GrandMasters 70+
Aquabike (Olympic Only) - 39 and under - 40 over only F/M
| | | |
| --- | --- | --- |
| | | REFUND POLICY |
All registrations are non-refundable. There is no rain date for the event. In cases of inclement weather, natural disaster, acts of god, acts of war or other unforeseen extraordinary circumstances, race management reserves the right to cancel the event and/or modify the race course for safety concerns. Under such circumstances, there will be no refunds or transfer of entries. Each athlete must accept any such risk of their entry fee paid. All monies collected are used to develop and produce the event, including all race supplies, staffing and administration. We pledge to make every effort to produce a fair, safe and exciting event for all. Management reserves the right to reject or accept a race entry for any reason.
| | | |
| --- | --- | --- |
| | | Questions? |
For event-related questions, please click on the Contact the Organizers button on the left-hand side of this page.
---
When this page loaded, the official time was 9:50:02 PM EST.