Carmel Runners Club Annual Membership - 2021
in United States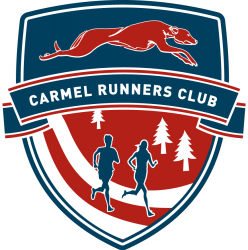 Inactive members

Online registration is closed for this category.




---

New Member - Individual Annual Membership
New Members - Register here for your 2021 Membership!

Online registration is closed for this category.




---

Renewal - Individual Annual Membership
Current members, renew your membership for 2021 here!

Online registration is closed for this category.




---

CRC Christmas inJuly Party at Bier Brewery, Saturday, July 31st 1-5pm
PARTY RSVP DOES NOT INCLUDE CLUB REGISTRATION. See below if you are still needing to Renew your membership or Join the Club today!

Online registration is closed for this category.




---
| | | |
| --- | --- | --- |
| | | Membership Overview |
Run. Walk. Be Social. Join Us!

It doesn't matter if you're an experienced marathoner, running for the first time, or just like to take a weekly walk. We have runners of all levels who participate in the club. Regardless of pace, CRC makes it easy to find a running buddy!

Welcome to the CRC family! Weekly socials keep our members connected. Stick around after our runs to see what makes CRC so much fun! Special events at Carmel Marathon and Monumental Marathon provide support and encouragement for our runners during the race and a great atmosphere after. We also schedule family friendly non-race related socials on a regular basis. CRC is more than just running!

Carmel Runners Club (CRC) is a volunteer-operated, 501(c)(3) non-profit organization promoting healthy lifestyles year-round through running, walking, and social opportunities in Carmel, Indiana and the surrounding communities. CRC is for everyone regardless of experience, pace, age or ability! The club provides members with training programs for runners and walkers targeting longer distance races in the spring and fall, race discounts, discounts from our sponsors, free membership gifts, and much more!
| | | |
| --- | --- | --- |
| | | About the Training Programs |
Carmel Runners provides spring and fall training programs free, as part of their membership.

Our training programs are the perfect option for those looking to run and/or walk a full or half marathon. Run or walk along the Monon Greenway and throughout the Arts & Design District. Hydrate at our water stops. Listen to knowledgeable presenters after club runs. Topics include nutrition, equipment, and apparel. Get ready for your next race with Carmel Runners club!

www.carmelrunners.net/training-programs/
| | | |
| --- | --- | --- |
| | | Annual Membership Includes |
Your registration & renewal includes a membership in Carmel Runners Club, all of the perks below, as well as your choice of a gift! See a member of the Board at one of your first runs to pick up your membership gift.
Weekly club runs
Free Fall and Spring full and half marathon training programs
Discounts on select races
Discounted services at St. Vincent Sports Performance (official CRC sports medical provider)
Discounts at local retail stores
Discounts on personal training
Weekly Newsletter
Social events
Informative seminars
Recovery snacks and drinks at club runs
| | | |
| --- | --- | --- |
| | | Questions? |
---
When this page loaded, the official time was 7:20:42 AM EST.