Baker City Turkey Trot Run/Walk to Feed the Hungry - 2020
in United States at Kicks on Main St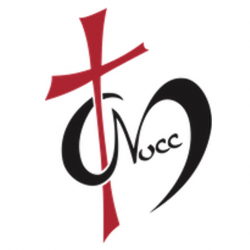 5K Run/Walk (Individual or Team) Registration
Register 1-10 participants in one transaction.
Register By 11/10/2020 by 3:00 PM To Receive An Event Shirt

Online registration is closed for this category.




---
| | | |
| --- | --- | --- |
| | | Event Information |
Date:
Thursday, November 26th

Start Time:
9:00 AM

Location:
Kicks on Main St.

**Don't forget to bring a non-perishable food item with you to the race! To replenish our food bank for the hungry...

*Note: T-shirts will only be included for the first 150 registrants that pay an additional $5 by the 11/10 deadline.
| | | |
| --- | --- | --- |
| | | The Event |
The 13th Annual Run/Walk to Feed the Hungry 5k Turkey Trot. Come out Thanksgiving morning to help feed the hungry in Baker County before sitting down to your own Thanksgiving dinners.

Due to COVID and state restrictions, the event is looking differently this year. You can participate any time from now to Thanksgiving by 11am. We ask that everyone still register, and participate. If you're one of those running for the competition the instructions are:

Here's how it works. On the Strava app (free versions are available for Mac iOS and Android) there is a route, which is the same as our normal race route. Here's the link to the course.

All you have to do is open the Strava app on your phone or watch and then click Use Route and then click start when you're on the "start line" which is Main St. and Valley. Go run it as fast as you can, any day between now and Thursday November 26th at 11 AM. We will still be giving out prizes to the top three women and men individual runners and to the top three teams. Teams should all run the app together when they run or walk the route. All team members upload the activity and name it the same thing so we can see it on the Strava results please. Remember the race route finishes on Main St. and Court in downtown Baker. The map of the route will open when you click on the link above.
| | | |
| --- | --- | --- |
| | | Race Course |
5K (3.1 miles) Starts at Kicks on Main St. and heads north towards Hughes Lane on quiet neighborhood streets and returns on the Leo Adler Parkway. Then finishes on Main St.

To allow for state requirements, we are hosting a virtual Turkey Trot that can be completed at any time between now and November 26th at 11am.

So come out and run or walk rain, snow, or shine!
| | | |
| --- | --- | --- |
| | | Awards |
TOP THREE OVERALL FINISHERS
Prizes will be awarded to the top three, individual, overall men and women in the 5K Run & top three in the Team category. Participants desiring to compete for a prize must use the Strava app to log their run.
| | | |
| --- | --- | --- |
| | | Team Category |
Organize a group of friends, family, or coworkers and have a great time while supporting a good cause. Teams consist of a group of 5 to 10 runners or walkers. Each team needs to designate a captain and choose a team name.

Teams of more than 10 people will not be allowed. Please split into to two teams if you have more than 10 people that want to run in your group. You will be split into two teams if you register with more than 10 people per team.

Team members are only eligible to win Team Prizes, not individual Prizes.
| | | |
| --- | --- | --- |
| | | T-Shirts |
T-shirts are available for the first 150 adults and youth participants that REGISTER BY 11/10/20 by 3 pm only for an additional $5
| | | |
| --- | --- | --- |
| | | The Northeast Oregon Compassion Center |
The Compassion Center opened it's doors in November 2000. We are a Faith Based 501 (c) (3) non-profit that funds it's mission primarily through donations and grants.

We desire to serve the people in our community and the surrounding areas who have a need - physical, emotional, relational or spiritual - regardless of their race, religion, or ability to pay.

Please bring a non-perishable food item when you register or to the race start to help fill the needs of our food bank.
| | | |
| --- | --- | --- |
| | | Questions? |
For event-related questions, please click on the Contact the Organizers button on the left-hand side of this page.
---
When this page loaded, the official time was 5:33:18 PM EST.