The 111th Western & Southern Thanksgiving Day 10K Run & Walk - Modify Form

Participate Virtually

Online registration is closed for this category.




---

Defer to 2021

Online registration is closed for this category.




---

Donate Your Entry Fees

Online registration is closed for this category.




---

Request a Refund

Online registration is closed for this category.




---
| | | |
| --- | --- | --- |
| | | VIRTUAL EVENT |
FAQS
Thinking of participating in the Western & Southern Thanksgiving Day 10k Run & Walk virtually this year? We can make that happen—and you can still get your turkey on the table in time!

See below for helpful information regarding the virtual option and what to expect if you select the virtual experience.

WHAT IS A VIRTUAL EVENT? 
A virtual event allows participants to complete the race on their own. You will run or walk the race distance at your own pace and at a time and location of your choosing. You choose your own race day and your own starting line, whether it's a treadmill, a park or your neighborhood street. This option will allow those invested so heavily in their training to keep going and be rewarded for their efforts with the shirt and medal from their respective race(s).

DO I HAVE TO RUN MY VIRTUAL EVENT ON THANKSGIVING DAY? 
No, you choose your planned race date. 

WILL IT BE A SET COURSE OR ONE WE CAN MAKE UP?
Participants will be choosing their own route for the virtual event. It would be unsafe for us to provide a route that all could use at any specific time. Additionally, the geographic nature of our participants being all over the country/world makes that difficult.

WILL I HAVE TO USE MY PHONE, RUNNING WATCH OR OTHER DEVICE TO RECORD IT AND UPLOAD RESULTS?
We're going to be on the honor system for completing the event. However, we will be asking participants to upload their finish time so we can have a results page. Please share your "finish line" photos on social media using the hashtag #____________ so we can see those "finish line poses."

WILL THE RUNNING GLOVES AND HOODIES BE THE SAME FOR THE VIRTUAL EVENT?
Yes, everything is the same.

WHAT PARTICIPANT AMENITIES WILL I RECEIVE FOR THE VIRTUAL EVENT?
You will receive a running gloves, the goodie bag and a hoodies (if purchased) for the 10k—same as the others. For local residents, you will pick up everything during packet pick up hours at JackRabbit (Obryonville). For non-local residents and those unable to make an in-person pickup, we will mail to the address provided during the registration process for $7.

WILL THERE BE AWARDS FOR THE VIRTUAL EVENT?
As everyone will be on the honor system and submitting their own finish times, we will not be offering awards for the virtual event.

For additional question, please click on the *Contact the Organizers* button on the left-hand side of this page.
| | | |
| --- | --- | --- |
| | | Sponsors |
As you can see, our sponsorship keeps this event healthy every Thanksgiving Day.

Please visit our sponsors...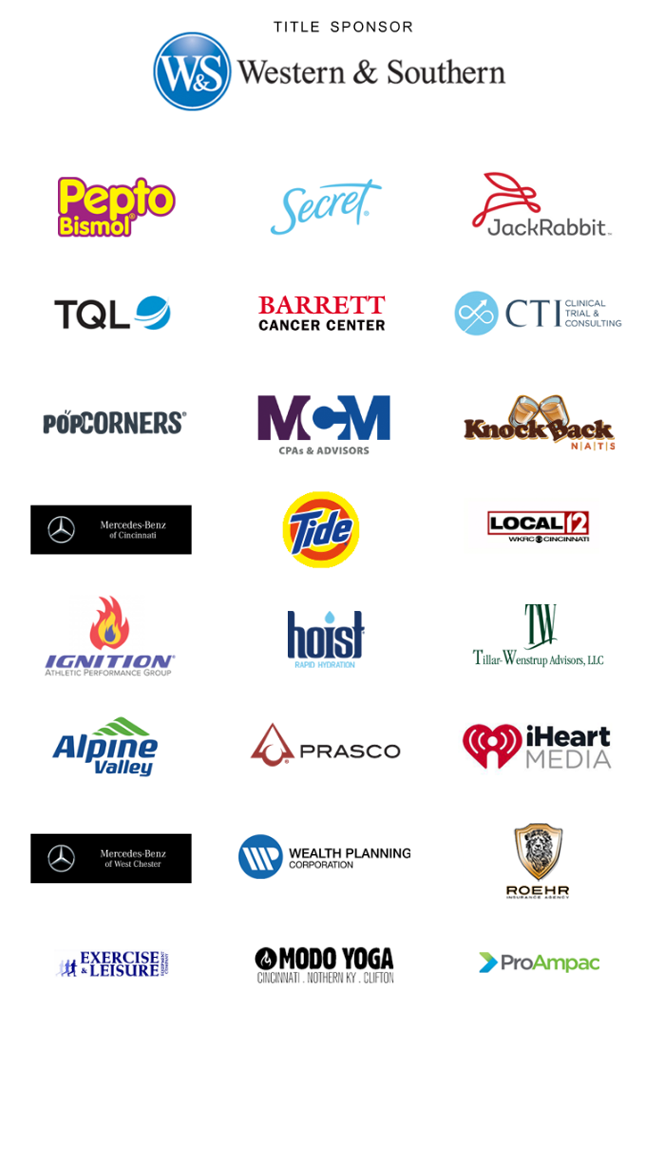 | | | |
| --- | --- | --- |
| | | Your Event Questions |
| | | |
| --- | --- | --- |
| | | Questions? |
For event-related questions, please click on the *Contact the Organizers* button on the left-hand side of this page.
---
When this page loaded, the official time was 10:06:36 AM EDT.