Canby Half Marathon, 10K, 5K - Virtual Race
in United States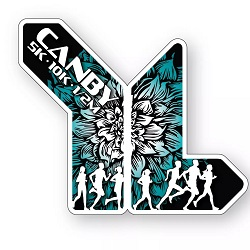 Current Canby School District Students - Individual Entry
Shirts are included with registration while quantities last - first come, first serve.

Online registration is closed for this category.




---

Half Marathon, 10K & 5K Run/Walk - Individual Entry
Shirts are included with registration while quantities last - first come, first serve.

Online registration is closed for this category.




---

10K & 5K Run/Walk - All Ages - Family Entry
Register 4 or more family members in a single transaction.
T-Shirt deadline is June 1, 2020

Online registration is closed for this category.




---

10K Runners Only - All Ages (No Walking) - Individual Entry
T-Shirt deadline is June 1, 2020

Online registration is closed for this category.




---

10K Runners Only - All Ages (No Walking) - Family Entry
Register 4 or more family members in a single transaction.
T-Shirt deadline is June 1, 2020

Online registration is closed for this category.




---

Half Marathon

Online registration is closed for this category.




---

Donation Only
This category does note include an event registration.

Online registration is closed for this category.




---
| | | |
| --- | --- | --- |
| | | Event Information |
The 2020 Canby Half Marathon, 10K and 5K is now a virtual event. Complete your run / walk on your own time between June 12-14 and then submit your finish time (and a picture, if you like!) to the virtual results platform! All participants will receive the event t-shirt and participating award.

Race Specifics:
· See our online map to guide your way. Start and finish at Wait Park or where ever you may be. Wait Park is located at 300 N Holly St in Canby Oregon

· Start Time is all up to you, be safe. Honor system and online reporting. On line results will be posted 6/15/2020. Top finisher award can be pick up at Canby Country Financial.

· Packet pick up at Canby Country Financial is June 9th, 10 & 11th. 9-5pm.

· Please registar soon for T-shirts and Finisher awards are first come first serve, while supplies last.

· Online registration closes at 11 am 6/11/20.

How does Virtual work?

LOCATION
Anywhere! Trail, road, cross country style – your choice. Preferably outdoors, but your treadmill works, too.

TIME
Complete your chosen distance of a half marathon, 10K or 5K anytime between Thursday, June 12th, 13th and 14th 2020 - report your time on our link above or the link you recieved in email confirmation at time of registration.

DISTANCES
Half Marathon, 10K, 5K

RUN
Complete your run on your own time, at your own pace use our map or wherever you like. Snap a few photos and then share on social media using #virtuallyrunningtogether #canbyyounglife #canby510half to connect with fellow participants! We want to build our sense of community, positivity and togetherness in a time when we cannot come together in person at a typical running event.

Thank you for your continued support of this wonderful community tradition! Proceeds from this event support Young Life / Wyldlife programs, summer campers and the Canby High School Cross Country team.
| | | |
| --- | --- | --- |
| | | Package Pickup & Registration |
Pick up your race number and shirt at:
Country Financial
380 NW 1st Avenue
Canby, OR 97013

June 9th 9:00 AM - 5:00 PM
June 10th 9:00 AM - 5:00 PM
June 11th 9:00 AM - 5:00 PM

If you are not local to the Canby area and cannot pick up your packet during the above times, you can select to have your packet mailed to you during registration for an additional fee ($10.95 shipping and handling).
| | | |
| --- | --- | --- |
| | | Canby School District Students |
Our gift this year to our Canby School District Students - FREE registration in your distance of choice, including a custom event shirt and participating medal.
| | | |
| --- | --- | --- |
| | | NO REFUNDS |
No refunds will be given.
| | | |
| --- | --- | --- |
| | | Questions? |
For event-related questions, please click on the *Contact the Organizers* button on the left-hand side of this page.
---
When this page loaded, the official time was 2:14:01 PM EDT.