Lewis Park & Trails Full Moon Trail Run
in United States at 399 South Koke Mill Road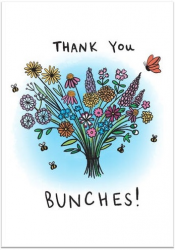 3.0 Mile Off-Road (semi-virtual) Fun Run
Course will be marked/open from Fri, 10/2, 7AM thru Sun, 10/4, 8PM

Online registration is closed for this category.




---
| | | |
| --- | --- | --- |
| | | Full Moon Trail Run |
The course will be marked and available to run/walk from Fri, Oct 2, 7AM through Sun, Oct 4, 8PM. You may run/walk as many times as you want.

This is the 8th year for the LPT Full Moon Trail Run. In each of the past years, the event has taken place on the evening of a Fall full moon after sunset where runners donned headlamps and/or flashlights, and tiki torches dotted the course.

In adhering to the gathering limitations of 50-persons per regulations due to the pandemic, the decision was made to offer a semi-virtual event. The event will take place on LPT's single-track trails BUT can be ran ANYTIME between Friday, Oct 2, AM through Sunday, Oct 4 PM. Small groups are welcome but for fun and safety.
| | | |
| --- | --- | --- |
| | | Registration |
Event is limited to the first 150 registered runners. Registration will be available through the end of the event.

The first 100 registered participants for the Full Moon Trail Run will receive a 'Thanks A Bunch' packet of wildflower seedlings. Sprinkle in your garden, yard, or at LPT to help our environment and pollinators. The packet will be mailed post-event via US Postal Service.


Packet Front
Packet Front


The event is FREE but a donation is suggested for the event. If times are tougher than usual for you right now, save the donation until next year.

Donations to Lewis Park & Trails can be made on-line while registering or mailed to:

Lewis Park & Trails
PO Box 9541
Springfield, IL 62791-9541

Lewis Memorial Acres Association oversees LPT and is a non-profit organization as defined by the IRS and donations are tax-deductible.
| | | |
| --- | --- | --- |
| | | Lewis Park & Trails |
Lewis Park & Trails (LPT), formerly Lewis Memorial Acres, was a generous gift donated by Irene Lewis in 1984. In her will, she wished to provide the land to create a Christian park for the community. The forty acres represent a beautiful prairie and wooded setting for recreation, relaxation, and reflection. The park is governed by a non-profit board that meets regularly to oversee the growth and development of the park.

This event is to promote LPT while offering the community a unique and fun event with a night trail run in this hidden gem on Springfield's west central side. Any proceeds are used for trail and park maintenance.
| | | |
| --- | --- | --- |
| | | Event Route |
This year's route is 3 miles and takes advantage of much of the trails in the park. Approximately 0.75 miles will on prairie trails while the remaining miles will be all on single-track trails in the wooded area of the park. It will be marked with orange ribbon and orange paint; and be checked periodically throughout the weekend. The trail flows very nicely and is slightly technical with roots and ruts being the primary obstacles. There are bridges and a few logs to maneuver, as well. No bears, cougars or sharks have been seen in the woods - recently. Trolls frequent the undercarriages of the bridges in the evening hours. Bring candy bars and leave on the bridge and they will keep to themselves.





Your safety is our utmost concern. So, if you are participating during low-light time, a GOOD head-lamp and/or flashlight is required. And don't forget the candy bars!

Since this is an 'on-your-own' event, you can run it whenever you want, as many times as you want, in any direction, and/or add portions to it! Explore!

REMEMBER: There are no volunteers or medical assistance so running when it is light or with some light is highly encouraged.
| | | |
| --- | --- | --- |
| | | Things To Know |
This is a Fun Run. It will NOT be timed. There are NO t-shirts or awards.

During low-light times, for your SAFTEY, you MUST carry at least one GOOD flashlight and/or headlamp.

Paint and/or ribbon will be used to mark trail turns.

Reflective and lighted gear is recommended if running in low-light (for aesthetics and safety)

There will be NO course marshals, NO medical staff, and NO event officials on-site. You are on your own.

Expect to run approx. 1-2 minutes slower per mile than your road pace.

For safety purposes due to pandemic, the port-a-potty in the park was removed in Spring.

There will be NO water at the site or the course

LPT Board or event planning committee reserves the right to cancel the event due to safety considerations.

Event updates may be available at www.facebook.com/LewisParkandTrails
| | | |
| --- | --- | --- |
| | | Trail Etiquette |
If you want to pass a participant, please clearly announce - 'PASSING.'

Slower participants yield/move over for faster runners.

Please do not litter the trails and park.

Be careful.

Have fun!

| | | |
| --- | --- | --- |
| | | Questions |
For event related questions please click on the "Contact the Organizers" button on the left-hand side of this page.
---
When this page loaded, the official time was 6:29:33 AM EDT.