Reston Kids Triathlon
in United States at Ridge Heights Pool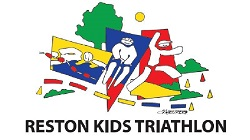 Senior Registration (Age Group 12-14)

Online registration is closed for this category.




---

Intermediate Registration (Age Group 9-11)

Online registration is closed for this category.




---

Junior Registration (Age Group 6-8)

Online registration is closed for this category.




---

Withdrawn

Online registration is closed for this category.




---
| | | |
| --- | --- | --- |
| | | Event Details |
Overview
Sunday, August 2, 2020 at 8:00 AM
Starts at Ridge Heights Pool (11400 Ridge Heights Rd, Reston, VA 20191) and ends at the Langston Hughes Middle School (11401 Ridge
Heights Rd, Reston, VA 20191)
The Reston Kids Triathlon presented by Reston Association & Y- Fairfax County, Reston is hosting its 8th annual triathlon in Northern Virginia. 300 young athletes registration fees sponsor children in need by contributing to the many scholarship programs offered at both agencies. If you would like to show your support for our local volunteers, you may donate when you register.

Course Description
Kids 6-8:
Swim: 50 Meters (2 Lengths of the Pool)
Bike: 1.1 Miles
Run 0.6 Miles

Kids 9-11:
Swim: 100 Meters (4 Lengths of the Pool)
Bike: 2 Miles
Run 1 Miles

Kids 12-14:
Swim: 150 Meters (6 Lengths of the Pool)
Bike: 4 Miles
Run 1.4 Miles

Parking
There will be limited parking on Ridge Heights road, so you must park your vehicle in the South Lakes High school located off South Lakes Drive or at Langston Hughes Middle School off of Ridge Heights Road.

USAT Fees
Before participants sign up, THEY MUST FIRST REGISTER as Youth members of USA Triathlon (USAT); one day passes are no longer a USAT option. For those, who are members, their membership must still be valid on the day of Packet Pickup; memberships will be verified accordingl. To acquire a membership, please click on the USAT link below. We are required to verify USAT memberships at packet pickup.
Remember, age is based on your age on Dec 31st of this year.

Race Policies
TRANSFERS – We do not allow transfers to any other race or person for any reason! The Penalty for allowing someone else to use your designated race number is a one-year suspension by USAT and the potential for being sued by your friend if they get hurt in the event.
DEFERRALS – No deferrels are offered

Cancellation Policy
We do not offer any refunds or discount codes if registrant decides to cancel his/her registration for this event.

Refunds and Deferrals
NO refunds or deferrals will be granted for any reason.

INCLEMENT WEATHER
In the event of inclement weather, the event will be postponed for 30-45 minutes in hopes the inclement weather will pass. If the inclement weather does not pass within a reasonable time frame, the event may be changed to a duathlon format. If the Safety Director rules the lake to be unsafe, the swim portion of the race will be replaced by an additional run segment. Every effort will be made to start this event on time on this date. Should this event be canceled due to an Act of God or other circumstance beyond the race directors control there will be no refunds, credits, or transfers.
| | | |
| --- | --- | --- |
| | | Questions? |
For event-related questions, please click on the Contact the Organizers button on the left-hand side of this page.
---
When this page loaded, the official time was 12:10:26 PM EDT.