911 5K MEMORIAL RUN for PTSD
in United States at Ohio Street Basin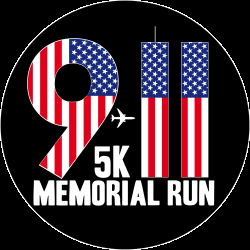 5K Run/Walk

Online registration is closed for this category.




---

Donation to MRAS PTSD Recovery Program Inc.

Online registration is closed for this category.




---

Withdrawn

Online registration is closed for this category.




---
| | | |
| --- | --- | --- |
| | | Charity |
Join us in our Inaugural 911 PTSD 5K Run/Walk on the Beautiful Downtown Indianapolis Canal. All funds raised will benefit the MRAS PTSD Recovery Program. Rather than simply reacting to the rising number of those who suffer from PTSD, The MRAS PTSD Recovery Program Inc. focuses on strengthening the ability to cope and respond to traumatic provocations by encouraging positive encouragement over a one-week program. The program provides services aimed at four separate but distinct groups; "Operation Warriors Solitude" for Veterans, "Vulcan's Heart" for First Responders, "Broken Wings" for Women Veterans and First Responders, and "Rebirth" for those re-entering society after imprisonment. This is at no cost to the participants.

The MRAS PTSD Recovery Program Inc. (The PTSD Program) is a 501(c) 3 and our mission is to contribute to the healing of veterans, first responders, women and those re-entering society after imprisonment that are suffering from PTSD and other stress-related disorders by providing evidence-based therapies and resiliency training to help restore participants and their families to peaceful and productive lives.
| | | |
| --- | --- | --- |
| | | Event Schedule |
Race Day 9/11

Packet Pick Up/Registration: 5:00 - 6:15 pm

Pre-Race Briefing: 6:20 pm

Race Start: 6:30 pm



Additionally, the NEVER FORGET 9/11 Memorial Motorcycle Ride to the 9/11 Memorial site staging at Harley Davidson Indianapolis on the northside of Indy.
Please join H.O.G. Indianapolis Chapter No. 1 on Tuesday, September 11, 2018 for our annual 9 / 11 Memorial Service beginning at HD of Indy 12400 Reynolds Drive, Fishers, IN 46038
The evening will kick off with registration from 4:30pm-6: 15pm. This is a free event but donations to Project 9/ 11 are welcome.
There will be grilling going on this year so there will be food while it lasts.
At 6:30pm we will have a Moment of Silence followed by safety meeting with our Police Escort.
We will be escorted (motorcycles only) to the downtown 9 / 11 Memorial with KSU at 7:00pm
There is a small Ceremony, Wreath Laying and Bell Ringing Service at the downtown 9/ 11 Memorial set for 7:45pm.
Please plan on joining us for the entire event.
Everyone is Welcome! However, the escorted event from HD of Indy to the Memorial downtown is for motorcycles only. Automobiles are welcome to follow behind the escorted ride obeying all Indiana State traffic laws. There is Reserved Motorcycle parking in the lot near the memorial.
| | | |
| --- | --- | --- |
| | | Questions? |
For event-related questions, please click on the *Contact the Organizers* button on the left-hand side of this page
---
When this page loaded, the official time was 6:56:23 AM EDT.