Foot Locker Cross Country Northeast Regional 2019
in United States at Van Cortlandt Park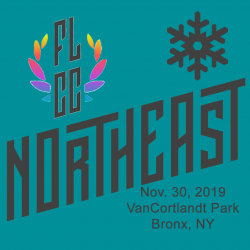 Open Race
5K is open to runners 18 years and older who have exhausted their 8 semesters of high school eligibility.

Online registration is closed for this category.




---

Freshman/Sophomore Boys

Online registration is closed for this category.




---

Freshman/Sophomore Girls

Online registration is closed for this category.




---

"The Marty Lewis" Championship Boys

Online registration is closed for this category.




---

Championship Girls

Online registration is closed for this category.




---

Junior/Senior Boys

Online registration is closed for this category.




---

Junior/Senior Girls

Online registration is closed for this category.




---

13-14 Girls & Boys 5K

Online registration is closed for this category.




---

11-12 Girls & Boys 3K

Online registration is closed for this category.




---

10 & Under Girls & Boys 3K

Online registration is closed for this category.




---
| | | |
| --- | --- | --- |
| | | Race Day Schedule |
Runners may only participate in one race.

9:45 a.m. Open Race
10:10 a.m. Freshman/Sophomore Boys
10:35 a.m. Freshman/Sophomore Girls
<b>
11:00 a.m. "The Marty Lewis" Championship Boys
11:50 a.m. Championship Girls
</b>
12:30 p.m. Junior/Senior Boys
12:55 p.m. Junior/Senior Girls
1:20 p.m. 13-14 Girls & Boys (5K)
1:45 p.m. 11-12 Girls & Boys (3K)
2:10 p.m. 10 & Under Girls & Boys (3K)

Medals will be distributed following each race .

Any runner, whether they are in a public school, home school, boarding school, private school or independent school, must run in the seeded race in order to qualify for the National Finals in San Diego.
| | | |
| --- | --- | --- |
| | | Packet Pickup/Check-In |
Runners may pick up their race number and New Balance/Foot Locker-Eastbay Cross Country backpack in person at the:
Crowne Plaza
(Meet Headquarters)
White Plains, NY
914.682.0050

On Friday, November 29th between 4:00 pm and 6:30 pm, registration will be available for early pick-up at the Meet Headquarters.
At Van Cortlandt Park (race site) Saturday, November 30th, race numbers will be available at the registration tent beginning at 8:30 a.m. and continuing until the last race.
All runners receive a participant New Balance/Foot Locker Cross Country backpack and a meet program by showing their race numbers at the tent.
| | | |
| --- | --- | --- |
| | | Race Course Information |
The course is 5000 meters and consists of grass, dirt path and crushed rock. Spikes are permitted. The 3000 meter course for the age group races travels through the woods, up vault hill, down to the bridge, immediate left downhill to flats and right to the Broadway finish line. Athletes may participate in only one race.


| | | |
| --- | --- | --- |
| | | States Competing in the Northeast Regional |
Connecticut, Delaware, Maine, Maryland, Massachusetts, New Hampshire, New Jersey, New York, Pennsylvania, Rhode Island, Vermont, Washington, D.C. and U.S. citizens in Overseas Military Installations.

The state where a runner resides determines in which regional meet he/she must participate. Runners must participate in the region to which their state has been assigned. Boarding school students must compete in the region of their school location. Non U.S. citizens who attend high school in the U.S. and who meet the age requirement may compete. Home-schooled students may compete in the region of their residence during the school year.
| | | |
| --- | --- | --- |
| | | Awards |
Open Race
This 5000 meter race is open to runners 18 years and older who have completed high school eligibility. In Open (ages 18-39) and Masters (40+) divisions. High school runners are not allowed in the Open Race. The top 24 male and 24 female runners in each division will receive medals.

Participant's Awards
Every runner in every race will receive a New Balance/Foot Locker-Eastbay Cross Country backpack and a meet program highlighting the previous 40 years of Foot Locker races, as well as previewing this year's race.

Medals

The top 30 finisher in all high school races are awarded medals.

The first ten finishers receive gold medals and are First Team All-Northeast.

The second ten finishers receive silver medals and are Second Team All-Northeast.

The third ten finishers receive bronze medals and are Third Team All-Northeast.

The top 30 in each gender receive medals in the age group races.

The top 24 men and women receive medals in the Open and Masters race.
State Team Awards
The top five boys and top five girls from each individual state will constitute that state's "team." Each individual in the top five state teams will receive a medal. They are selected from the
Championship races only.
Please check the results before leaving the park.
| | | |
| --- | --- | --- |
| | | Directions/Parking |
Directions to the Course
From South: Take NJ Turnpike to George Washington Bridge, cross bridge and follow signs to New England, North, via the Major Deegan Expressway, which is I-87 North, to Van Cortlandt Park South exit. Bear right at exit fork and proceed North (under train tracks) one half mile. The race course is on the right, just north of Burger King. Travel time is
about 15 minutes after crossing the GW Bridge.

From North: (1) Take New York State Thruway (1-87) South to Van Cortlandt Park South exit. At light at top of exit ramp, make right (west) to Broadway, and follow directions to course as above. (2) Take 1-95 South to Gun Hill road exit and proceed west until you reach Van Cortlandt Park South, and then proceed to Broadway and make right, as above.

Parking
Parking is available on the streets surrounding the park and also at the NYC Parks Shandler Parking lot located on Jerome Avenue just South of the 233rd Street exit on the Major Deegan Expressway. NOTE: Keep belongings in your car trunk, not on your car seats! Please abide by all New York City parking regulations.
| | | |
| --- | --- | --- |
| | | Thank You Sponsors! |

| | | |
| --- | --- | --- |
| | | Questions? |
For event-related questions, please click on the *Contact the Organizers* button on the left-hand side of this page.
---
When this page loaded, the official time was 7:24:48 PM EDT.