Foot Locker Cross Country West Regional 2019
in United States at Mt. San Antonio College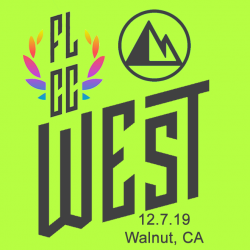 0

Online registration is closed for this category.




---

0

Online registration is closed for this category.




---

Open Race
5K This race is open to any runners NOT in High School.

Online registration is closed for this category.




---

Freshman Boys
5K

Online registration is closed for this category.




---

Freshman Girls
5K

Online registration is closed for this category.




---

Sophomore Boys
5K

Online registration is closed for this category.




---

Sophomore Girls
5K

Online registration is closed for this category.




---

Junior Boys
5K

Online registration is closed for this category.




---

Junior Girls
5K

Online registration is closed for this category.




---

Senior Boys
5K

Online registration is closed for this category.




---

Senior Girls
5K

Online registration is closed for this category.




---

Championship Girls
5K

Online registration is closed for this category.




---

Championship Boys
5K

Online registration is closed for this category.




---
| | | |
| --- | --- | --- |
| | | Race Day Schedule |
Modified Race Schedule
Open Race 7:00
Freshman Boys 7:15
Froshman Girls 7:35
Sophomore Boys 7:55
Sophomore Girls 8:15
Junior Boys 8:35
Junior Girls 8:55
Senior Boys 9:15
Senior Girls 9:35
Championship Girls 10:15
Championship Boys 10:55
Championship Girls Awards 11:45
Championship Boys Awards 12:15
| | | |
| --- | --- | --- |
| | | Packet Pickup/Check-In |
Friday, December 6th
Distribution of race numbers, race information and New Balance/Foot Locker Cross Country backpack takes place from 10:00 a.m. until 6:00 p.m. at Mt. SAC College, Building 44. Photo ID required for pick up.

Saturday, December 7th
Distribution of race numbers, race information and New Balance/Foot Locker Cross Country backpack takes place from 6:30 a.m. until 8:30 a.m. at Mt. SAC College, Building 44. Please make every attempt to pick-up your race number before Saturday. On race day, the lines can be long and we cannot guarantee you will be able to get your number in time for your race. Photo ID required for pick up.
| | | |
| --- | --- | --- |
| | | Group/Team Package Pickup |
We will prepare and package your chips/bibs and t-shirts for a quick and easy pick up if the following criteria is met:

Group/Team Package Pickup
• Any group of 20 or more who would like to pick up all of their race chips/bibs and other information at one time
• To be considered a group or team, all participants must register online.
• All group members must register online by November 17.
• One Group leader MUST submit their name, contact information, and the name of every runner in the group to Doug Todd by Tues., Nov. 20 (dtodd@mtsac.edu). Please use subject line: Group Registration.
• Your group will be identified by group leader's name. Example: Group leader John Doe's group will be named: John Doe's Group.
• Each group leader will receive Foot Locker West Regional apparel in appreciation of your group leader's organizational efforts and energy. We will distribute your group leader's apparel in the ratio of 1 item for every 10 runners. Indicate desired sizes on the registration email.
• The group leader will be allowed access to a group leader line at packet pick up and will be able to pick up all materials for their entire group. Group leaders will distribute to their teams outside of the event's registration area. Please have athletes wait outside the registration area to reduce congestion.
• If you have questions about housing, travel, entertainment or restaurants, please call or email our office, and we would be happy to assist you
909-274-4840 specialevents@mtsac.edu. Ask for Janet.
| | | |
| --- | --- | --- |
| | | Race Course Information |
The course is 5000 meters and consists of rolling hills with two steep climbs. 80% dirt trails, 10% cement trails. Course finish line will be in the stadium.

School uniforms are not allowed. Athletes may participate in only one race.

Location of the Course
Mt. San Antonio College is located at the corner of Grand and Temple Avenues. Approximately 2 miles west of the 57 freeway.

| | | |
| --- | --- | --- |
| | | States Competing in the West Regional |
Alaska, Arizona, California, Hawaii, Idaho, Montana, Nevada,
New Mexico, Oregon, Utah, Washington, Wyoming, and U.S.
citizens in Overseas Military Installations.

The state where a runner resides determines in which regional meet he/she must participate. Runners must participate in the region to which their state has been assigned. Boarding school students must compete in the region of their school location. Non U.S. citizens who attend high school in the U.S. and who meet the age requirement may compete. Home-schooled students may compete in the region of their residence during the school year.
| | | |
| --- | --- | --- |
| | | Awards |
Medal/Award Information

Medals will be awarded to the top 15 finishers per gender in the Open Race. There are no distinctions made for age.

Medals to the top 48 finishers in all grade level races.

Medals to the top 24 finishers in the Championship Races. In addition, the top 10 finishers in the boys and girls Championship Races will advance to the Foot Locker National Championships in San Diego the following Saturday.


Participant's Awards
Every runner in every race will receive a New Balance/Foot Locker Cross Country backpack and a meet program highlighting the previous 39 years of Foot Locker races, as well as previewing this year's race.

State Team Awards
The top five boys and top five girls from each individual state will constitute that state's "team." Each individual in the top three state teams will receive a medal. All races will be considered in the scoring. Scoring is based upon cumulative time basis.

National Qualifiers
The top ten (10) finishers in each of the Championship Races qualify for the Foot Locker National Finals in San Diego, CA on December 14, 2019.
| | | |
| --- | --- | --- |
| | | Thank You Sponsors! |

| | | |
| --- | --- | --- |
| | | Questions |
For event-related questions, please click on the *Contact the Organizers* button on the left-hand side of this page.
---
When this page loaded, the official time was 11:10:52 PM EST.