2019 Nothin' But Chiks Mini/Sprint Triathlon
in Guthrie, OK at 1412 Lake Rd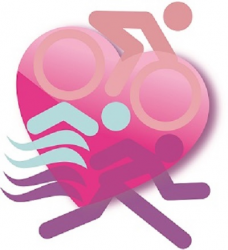 Individual Age Group Registration

at 7:00 AM


USAT membership required. You will be required to provide a valid membership number or purchase a membership.


» $40.00 Mini distance: 300yd swim/10.5m bike/1.5m run (through 5/1 at 11:59 PM US/Central)
» $40.00 Sprint distance: 500yd swim/21m bike/3.1m run (through 5/1 at 11:59 PM US/Central)
» $50.00 Mini distance: 300yd swim/10.5m bike/1.5m run (5/1 at 11:59 PM US/Central through 6/1 at 11:59 PM US/Central)
» $50.00 Sprint distance: 500yd swim/21m bike/3.1m run (5/1 at 11:59 PM US/Central through 6/1 at 11:59 PM US/Central)
» $60.00 Mini distance: 300yd swim/10.5m bike/1.5m run (6/1 at 11:59 PM US/Central through 6/24 at 11:59 PM US/Central)
» $60.00 Sprint distance: 500yd swim/21m bike/3.1m run (6/1 at 11:59 PM US/Central through 6/24 at 11:59 PM US/Central)
» $80.00 Mini distance: 300yd swim/10.5m bike/1.5m run Late Registration (6/24 at 11:59 PM US/Central through 6/27 at 11:59 PM US/Central)
» $80.00 Sprint distance: 500yd swim/21m bike/3.1m run Late Registration (6/24 at 11:59 PM US/Central through 6/27 at 11:59 PM US/Central)
Individual Age Group Registration



---

Athena Registration

at 7:00 AM


To register for this category you must weigh a minimum of 165#'s.
Awards will be 39 & under and 40 & over
One award for each Age Group
Female only
USAT membership required. You will be required to provide a valid membership number or purchase a membership.


» $40.00 Mini distance: 300yd swim/10.5m bike/1.5m run (through 5/1 at 11:59 PM US/Central)
» $40.00 Sprint distance: 500yd swim/21m bike/3.1m run (through 5/1 at 11:59 PM US/Central)
» $50.00 Mini distance: 300yd swim/10.5m bike/1.5m run (5/1 at 11:59 PM US/Central through 6/1 at 11:59 PM US/Central)
» $50.00 Sprint distance: 500yd swim/21m bike/3.1m run (5/1 at 11:59 PM US/Central through 6/1 at 11:59 PM US/Central)
» $60.00 Mini distance: 300yd swim/10.5m bike/1.5m run (6/1 at 11:59 PM US/Central through 6/24 at 11:59 PM US/Central)
» $60.00 Sprint distance: 500yd swim/21m bike/3.1m run (6/1 at 11:59 PM US/Central through 6/24 at 11:59 PM US/Central)
» $80.00 Mini distance: 300yd swim/10.5m bike/1.5m run Late Registration (6/24 at 11:59 PM US/Central through 6/27 at 11:59 PM US/Central)
» $80.00 Sprint distance: 500yd swim/21m bike/3.1m run Late Registration (6/24 at 11:59 PM US/Central through 6/27 at 11:59 PM US/Central)
Register for Athena



---
* Click here for fee information
| | | |
| --- | --- | --- |
| | | USAT Sanctioned Event |
| | | |
| --- | --- | --- |
| | | Event Details and Schedule |
LOCATION
This race will be held at Guthrie Lake. 1412 Lake Rd, Guthrie, OK.

Directions: north from OKC on I-35N to first Guthrie exit (Exit 153 - this is a left exit turn). Go to the first stoplight and turn left onto Sooner Rd. one half mile turn onto Lake Rd which will take you directly to the lake. After crossing the dam take the first left turn to the designated parking area. Do not park in areas marked volunteers/kayakers.

DISTANCES
Mini distances:
300yd swim/10.5m bike/1.5m run
Sprint distances:
500yd swim/21m bike/3.1m run

PACKET PICKUP
All day Friday, June 28th – Saturday, June 29th all day (ends at 9:00pm)
RACE DAY PACKET PICKUP from 5:00am to 6:30am ONLY! PLEASE ARRIVE EARLY!

TRANSITION AREA & GEAR CHECK

Transition area is for Athletes, ONLY!

You must have your race number prior to racking your bike.
There will be assigned racks. Bikes, helmets, and gear will be checked prior to entry into transition area.

You cannot take your bike out of transition once it is racked!!!

NO ONE will be allowed in transition area until the Race Director announces that the transition area is open. You will not be able to remove your bike until the Race Director makes the announcement.
| | | |
| --- | --- | --- |
| | | Awards |
Standard USAT Overall, Age Group awards will be given. Female Overall-3 deep, Overall Masters, Grand Masters and "my" newly added Ultra Grand Masters (70 & Over).

Athena Awards: 39/under – 40/over – 1st, 2nd, 3rd
| | | |
| --- | --- | --- |
| | | Questions? |
For event-related questions, please click on the Contact the Organizers button on the left-hand side of this page.
---
When this page loaded, the official time was 5:05:27 AM EST.