Taco Tuesday Twilight Trot
in Eugene, OR at Eclectic Edge Racing Offices - 750 Commercial Street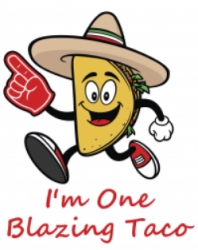 January 8, 2019
Includes Taco Bar and Beverages

» $20.00 - 5K registration; $10.00 for Youth 12 and under (through 1/8 at 4:00 PM US/Pacific)
Register for the January 8th Trot



---

February 5, 2019
Includes Taco Bar and Beverages

Online registration is closed for this category.




---

March 5, 2019
Includes Taco Bar and Beverages

Online registration is closed for this category.




---

April 2, 2019
Includes Taco Bar and Beverages

Online registration is closed for this category.




---

May 7, 2019
Includes Taco Bar and Beverages

Online registration is closed for this category.




---

June 4, 2019
Includes Taco Bar and Beverages

Online registration is closed for this category.




---

August 6, 2019
Includes Taco Bar and Beverages

Online registration is closed for this category.




---

September 10, 2019
Includes Taco Bar and Beverages

Online registration is closed for this category.




---

October 1, 2019
Includes Taco Bar and Beverages

Online registration is closed for this category.




---

November 5, 2019
Includes Taco Bar and Beverages

Online registration is closed for this category.




---

December 3, 2019
Includes Taco Bar and Beverages

Online registration is closed for this category.




---
* Click here for fee information
| | | |
| --- | --- | --- |
| | | Event Information |
A unique event featuring an evening 5K followed by a fantastic post-race taco bar with meat and vegetarian options for all participants. This supported (with marshals and one water station) 5K is produced by Eclectic Edge Racing.

Included in your entry, enjoy the race, a delicious post-race taco bar, beverages, trivia, and random prizes.

Please note that registration for each event will open the day after the previous Taco Tuesday Twilight Trot. Dates for each month may change, however, once the online registration period opens, that month's date is set.
| | | |
| --- | --- | --- |
| | | Questions? |
For event-related questions, please click on the Contact the Organizers button on the left-hand side of this page.
---
When this page loaded, the official time was 3:04:50 PM EST.