Skyline Half, 10K, 5K - 2019
in United States at West Continental Bridge Parking Lot in Trinity Groves, at N. Beckley & Margaret Hunt Hill Bridge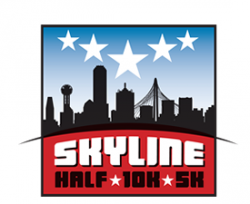 Half Marathon

Online registration is closed for this category.




---

10K
A $10 discount will be taken at check-out for participants 12 & under.

Online registration is closed for this category.




---

5K
A $10 discount will be taken at check-out for participants 12 & under.

Online registration is closed for this category.




---

Group of 4 or More

Online registration is closed for this category.




---

Make A Donation
A donation does not include registration to the event.

Online registration is closed for this category.




---

Virtual Runner
Unable to attend? No worries - participate as a Virtual Runner.
Includes: virtual bib, shirt, finisher medal.
Shirts and Medals will be mailed out (US only) the week of 5/1/2018.

Online registration is closed for this category.




---

Withdrawn

Online registration is closed for this category.




---
| | | |
| --- | --- | --- |
| | | About Bruce Wood Dance |
Bruce Wood Dance was launched in Dallas in January 2011 with the motto, 'It's about the work.' Championing the vision, leadership, and artistry of Bruce Wood http://brucewoodance.org/bruce-wood.html, BWDP picks up where the nationally successful Fort Worth-based Bruce Wood Dance Company left off.

BWDP has emerged as a resounding testament to Wood's artistic excellence. BWDP is dedicated to being an integral part of the Dallas Fort Worth culture through creating, producing, mentoring, teaching, collaborating, and sharing.

Known for his original, captivating, and emotionally satisfying programs, Wood's works are rich in images. As a humanist, Wood created works about the emotional undercurrents of relationships. His works leave a lasting impression on your psyche. As a native Texan, Wood was a maverick at heart and was always searching for new artistic challenges. Margaret Putnam once pointed out, "Texas is what feeds his soul. Simplicity, force and dynamics shape his dances."

BWDP's mission is to cultivate original and innovative new works, nurture the development of professional dancers and proteges, and invigorate the growth of dance across the region and nation.

Over the past three years, BWDP has premiered six critically acclaimed original new works, revived five outstanding favorites from his repertoire, and presented five new dances at community outreach events. BWDP has participated in TEDxSMU; TriArtsCelebration of the ARTS; Dallas Arts
Community Reflects on 30 Years of AIDS; Grand Opening of the Dallas City Performance Hall; and an annual community favorite-the Dance Planet Festival.
---
When this page loaded, the official time was 3:39:47 AM EDT.